by Taylor Brunwald
Music Critic
Alison Krauss – Losing You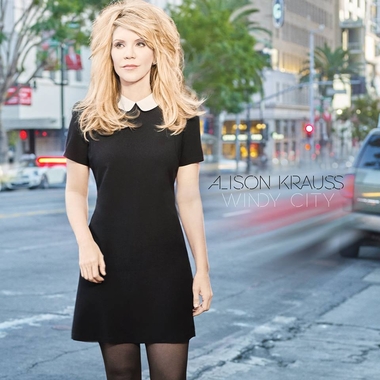 Near the beginning of 2017, award-winning singer-songwriter Alison Krauss announced Windy City, her first wholly solo album since 1999's Forget About It. A covers album of classic country songs, Krauss on Windy City lends her unmistakable voice to producer Buddy Cannon's takes on the golden era of "the Nashville sound," including songs by Glen Campbell, Willie Nelson, and Vern Gosdin.
A cover of the song by Brenda Lee, lead single Losing You removes Lee's melodrama and Western horn section in favor of a more subdued perspective on heartbreak and betrayal. The devastation within the lyrics is lost on Krauss, sounding more disappointed than anything else. She sings as though the inevitable has occurred rather than she truly "can't believe it's true."
The words and melody remain the same, but Krauss's perspective makes the song her own.
Windy City is anticipated to be released on February 17.
Kiesza – Dearly Beloved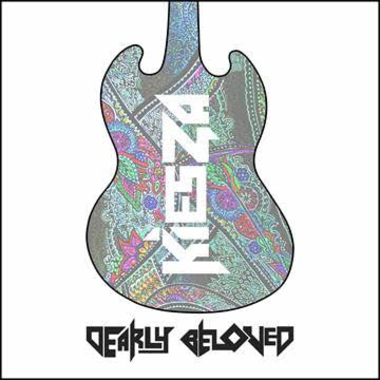 Best known for her dancefloor anthem Runaway, Canadian triple-threat Kiesza returns with her latest single Dearly Beloved. The sleek disco-influenced pop single was written in memory of her best friend Alice. A subtle key change towards the end elevates Dearly Beloved from another forgettable track to an '80s homage or similar to Kylie Minogue's most recent work. It's not as catchy or danceable as Runaway, but works as a tribute to her friend.
The music video highlights the singer in the best way: in a solid-white backdrop, Kiesza dances and plays the white guitar passed to her from Alice. The only hint of color comes from Kiesza's curly red hair and iridescent tracksuit. The camera shots are careful in showing she is not pantomiming the guitar-playing.
Dearly Beloved is now available for purchase and streaming.
Maroon 5 ft. Kendrick Lamar – Don't Wanna Know (Remixes)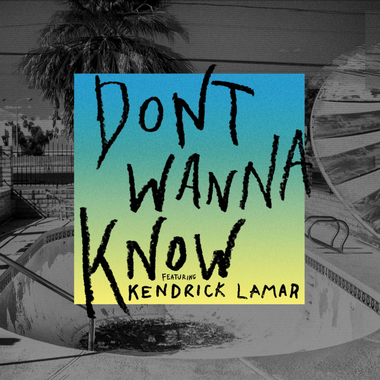 Yes, that is actually Adam Levine singing on Don't Wanna Know, the latest single by Maroon 5. Setting himself apart in recent years with his nasal falsetto, Levine spends Don't Wanna Know mostly rediscovering his lower register and developing the falsetto. The tropical house sound is completely unlike the band's past material too, with an inexplicable verse by Kendrick Lamar somehow not adding any value to the tale of regret and avoidance.
Four official remixes have been released for the single. The Ryan Riback remix emphasizes steel drums with a contemporary "hip pop" feel. Total Ape's remix takes Levine's voice to chipmunk-level absurdity with a slight trap beat. The Fareoh remix sounds like it would be more at home in the speakers of an upscale mall retailer, while the BRAVVO remix plays up the tropical feel and trap beats while transforming the pop ditty into a turn-of-the-millennium ballad of yearning.
Don't Wanna Know (Remixes)is now available for purchase and streaming.
Various Artists – La La Land Original Motion Picture Soundtrack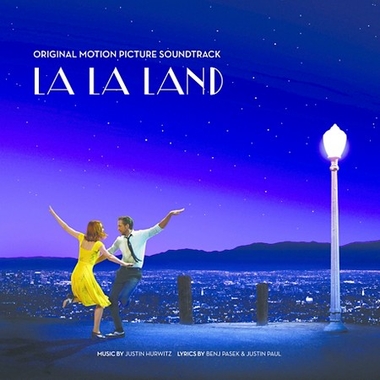 After sweeping the Golden Globes, La La Land seems poised to overtake the Oscars too. Does the soundtrack live up to the hype? Yes. La La Land is an old-fashioned musical somehow set in the present year, about how Mia and Sebastian (played by Emma Stone and Ryan Gosling, respectively) find and lose each other while pursuing their showbiz ambitions in Los Angeles.
Much of the criticism lies in whether the leads in Stone and Gosling are actually capable of singing. This take may be valid to those who live and breathe Broadway; given the success of the Pitch Perfect franchise, it's irrelevant here. Stone, Gosling, and the La La Land cast all sound remarkable, from the exuberant opening sequences to the heart-crushing epilogue.
Musical purists can squabble over the technical details; on the merits that matter, La La Land delivers, and how. Here's to the ones who dream.
The La La Land Original Motion Picture Soundtrack is now available for purchase and streaming.
Copyright 2017 The Gayly – February 21, 2017 @ 11:45 a.m.