Walk This Way with Other Options
by Robin Dorner
Editor in Chief
Get ready to Walk This Way to a Fashion Wonderland with Other Options, Inc. (OOI). The organizations eighth annual, largest fundraising event of the year will be April 28 in OKC.
The Fashion Wonderland theme came from a brainstorming session, said event co-chair, Kelly Hare. "We are inspired by beautiful rooms and interesting décor. Wonderland just feels like a magical, mysterious place and sounded like a fun theme to work with this year."
Once the Wonderland begins, you'll see designs from OKC's Renee Hilton and Tulsa's Nicole Moan gracing the runway. This year's special guest designer event will be Joshua McKinley from Project Runway All-Stars. 
"We're very excited to have Joshua this year," added Hare. "Jonathan Kayne of Project Runway 3 fame has been a part of our show several times. When we started talking about designers for this year our executive director, Mary Arbuckle, reached out to him for suggestions. He suggested Joshua, and we were thrilled he wanted to come.
"Having been on the current Project Runway All Stars, his name and face will be familiar to many people. We're looking forward to seeing the exciting fashions he will bring to the runway."
Hare said instead of a pre-show event, a "Down the Rabbit Hole" after-party will be held for VIP guests. "We haven't done an after-party the last few years and are excited to bring this back to our VIP ticket holders. It will be a great atmosphere to continue the evenings' fun!"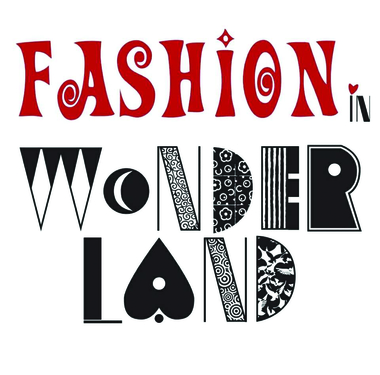 Tickets will be available to purchase for guests who would like to join the after-party.
Hare, co-chair Paul Carabajal, the Fashion Wonderland committee and many volunteers made this year's event possible and promise "amazing things" are in store.
Enjoy fabulous designs and entertainment, bid on auction items and join in the raffle for even more fun at Walk this Way on Saturday, April 28 at 7 p.m. at OKC's Farmers Public Market, located at 311 S. Klein Ave.
General admission tickets are $50, VIP $125 and a VIP "Tea Party" table is $1,500. For detailed ticket information, visit www.otheroptionsOKC.org.
OOI's non-profit mission is to provide food, resources, service and education to at-risk individuals and families with a focus on those affected by HIV and AIDS.
The Gayly. April 19, 2018. 10:07 a.m. CST.