by Taylor Brunwald
Gayly Music Critic
Shea Couleé – Couleé-D
RuPaul's Drag Race's controversial Season 9 was not without its musical moments on and off TV. The New York contestants released bitch track C.L.A.T. and Aja's remixed confrontation against Valentina in Adam Joseph's Linda Evangelista was played during the reunion episode. However, the real talent was surprise-released the day of the finale with Shea Couleé's debut single Couleé-D.
Actually a collection of three songs, Couleé-D is the debut mainstream artists dream of having. Opening track Ride is quiet storm R&B ending with an unanticipated house breakdown. Lead single Cocky is a '90s house bitch track featuring Chicago rappers Lila Star and The Vixen. Feeling So is an '80s bubblegum dream. The vocal tracks are noticeably not fully mastered without distracting from the songs' overall quality.
Each track notably has an accompanying high-concept music video: Ride is a fashion editorial come to life, Cocky is monochromatic excellence and Feeling So is a technicolor delight.
Couleé-D is now available for purchase and streaming.
HAIM – Something to Tell You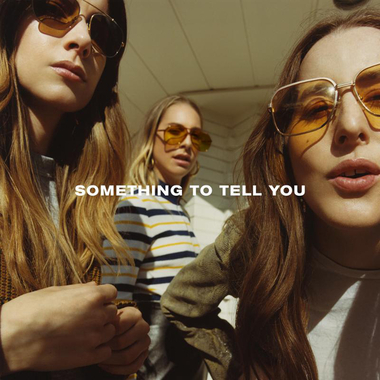 Classic rock is alive and well within the Haim sisters. On their hotly-anticipated sophomore album Something to Tell You, the trio of Danielle, Este and Alana Haim further establish themselves as one of the best bands in the country. With production included from contemporaries Rostam, Twin Shadow and Ariel Rechtshaid, they continue to remain within the present while borrowing from vintage influences.
Danielle mostly sings to an unidentified you across half of the album, with their aggrieved relationship either painful (Kept Me Crying, Nothing's Wrong) or in the throes of an off-again, on-again situation (Want You Back, Right Now). Most interesting is how they demonstrate popular styles across decades of American music: the doo-wop of Little of Your Love, the yacht rock of You Never Knew and the modern indie of Walking Away further prove HAIM are one with rock and roll.
Something to Tell You is now available for purchase and streaming.
BoA – CAMO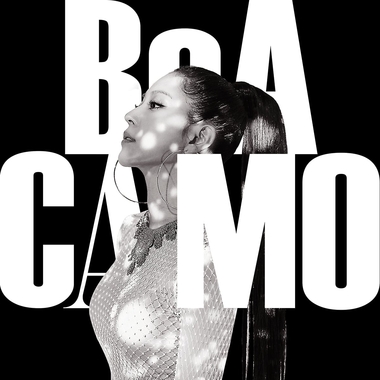 Two years after the slow adult contemporary of Kiss My Lips, BoA's latest single CAMO is a return to form for the Queen of K-Pop. With lyrics about sheltering one's heart and intentions from a new suitor, BoA utilizes electric beats in her R&B-influenced club hit.
Immediately beginning with a pulsating bass line like a heartbeat, BoA engages in wordplay describing keeping herself from emotional harm (translated: "It's not a lie, no no/But I'm hiding my heart just enough"). The production builds upon the implied tension, with subtle guitar and cowbell added after the first verse and an orchestrated bridge not heard since early Aughts pop.
As one of Korea's biggest stars, BoA should continue her reign if CAMO is any indication of her next direction.
CAMO is now available for purchase and streaming. Her ninth Korean-language album is anticipated to be released this year.
Jennifer Lopez ft. Gente de Zona - Ni Tú Ni Yo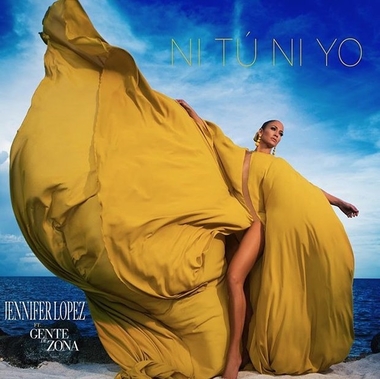 Ten years after her first Spanish-language album Como Ama una Mujer, Jennifer Lopez's latest single Ni Tú Ni Yo is a dancefloor filler made for sweltering summer nights of passion. The reggaeton beats and rapping intermingle with salsa flair in a way that keeps with J. Lo's signature sound.
Lopez reunited with hit maker LA Reid upon returning to music after her latest album A.K.A. turned out to be DOA but her Las Vegas residency show All I Have proved to be massively successful. The results are expectedly crowd-friendly, matching Lopez's Puerto Rican heritage with the Cuban group Gente de Zona in a tale of embracing unexpected love.
In a recent interview with Extra, Lopez said of the song: "[It] is really about when love takes you by surprise - 'Ni Tú Ni Yo,' 'Not You, Not Me' really expected this to happen, you know? That's what it's about, it's one of those things that when love comes, it just comes, it doesn't announce itself and then it just takes over".
Ni Tú Ni Yo is now available for purchase and streaming.
Copyright 2017 The Gayly – August 29, 2017 @ 7:45 a.m. CDT.