by Vick Silkenpen
The Last Movie Star: The real death of Burt Reynolds recently does give special emphasis to this rather autobiographical film with Reynolds starring Vic Edwards, an aging and somewhat reclusive movie star.
He is convinced by a friend (Chevy Chase) to attend a tiny, obscure film festival to accept their lifetime achievement award. This event leads to a load of regrets about his life and the events closely parallel Reynold's real life.
Just as the festival is rather bare bones so is this Rifkin dramedy film in general. Reynolds is so good at portraying his fictional self that a sense of grace sets in that overtakes any flaws.
In his real career and life, he made many questionable choices. He turned down the role of Han Solo, and he thought the famous nude Cosmopolitan publicity photo hurt "Deliverance" as a serious work.
Further, Reynolds never seemed to be able to keep love intact with the likes of Judy Carne, Loni Anderson or Sally Field.
There is a sweetness to this film full of late-in-life revelations and reflections with just the slightest drop of bitterness added. Reynolds once said when he was ready to do serious roles nobody would give him a chance but this one came about as close as it could.
Ozark: Season 2: These ten episodes are best viewed five at a sitting (or reclined, however you binge).
The family of Marty (Jason Bateman) and Wendy Byrde (Laura Linney) tread the dangerous waters of money laundering for a drug cartel in a rural Missouri location. They simultaneously rise as community leaders nearly as fast as the local body count.
Season 1 was hampered a bit by continuous comparisons to Breaking Bad, which is still valid since part of the dark fun of watching this to match up how the protagonists are the same or different than Walter White and others from that great series.
Ozark also has a layer of grim humor like Bad, but it can be so cold and murky it settles near the bottom.
There is a lot within these scripts from gender role expansion pressures to white trash escape valves to squabbles between the FBI, the Kansas City mob, locals, outsiders, cartels, Right To Work rigging, and parallels within various families.
It remains riveting as it all moves erratically forward, from getting a casino on the river up and running, but they balance all the risky elements required.
In the end we see Marty tries to control his panic and Linney seizes more control.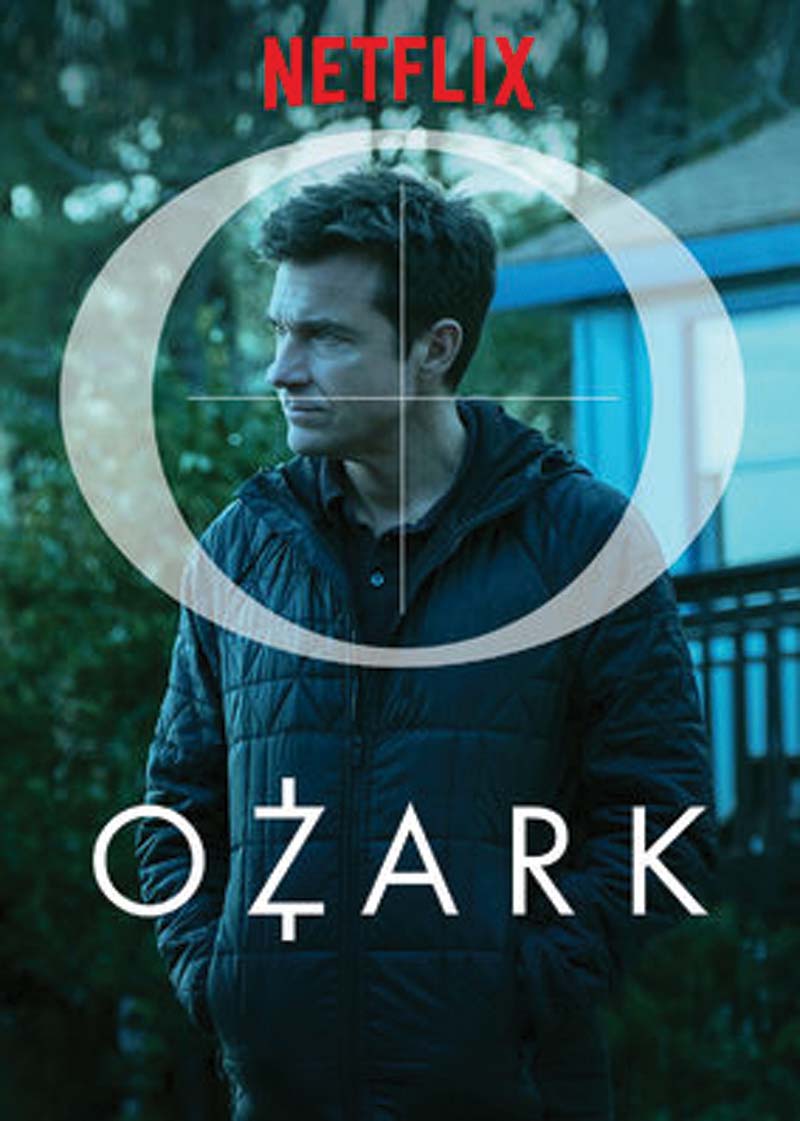 Copyright The Gayly. 10/25/2018 @ 12:17 p.m. CST.