"The Book Of Mormon" anchors Walton Arts Center 2016-17 Broadway Series
(Northwest Arkansas) – Walton Arts Center is excited to announce their 2016-17 Procter & Gamble Broadway Series as part of its 25th Anniversary Season. The winner of nine Tony Awards, including Best Musical, The Book Of Mormon will anchor the series and play a limited one-week engagement December 13-18.
The Book Of Mormon - Tuesday, Dec. 13 - Sunday, Dec. 18, 2016. The Book of Mormon, by Trey Parker, Matt Stone and Robert Lopez, is a Broadway musical that Jon Stewart of The Daily Show describes as, "A crowning achievement, so good it makes me angry," and hailed by Entertainment Weekly as "the funniest musical of all time." Don't miss your chance to see what Ben Brantley of The New York Times calls "the best musical of this century." Contains explicit language.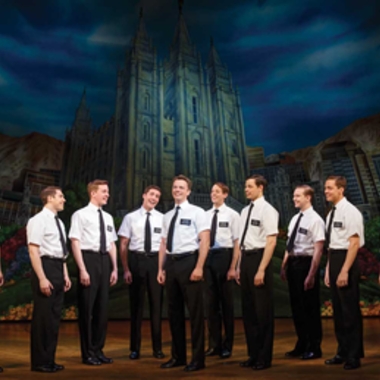 A Gentleman's Guide to Love and Murder - Tuesday, Jan. 10 - Sunday, Jan. 15, 2017. Getting away with murder can be so much fun… and there's no better proof than the knock-'em-dead hit show A Gentleman's Guide to Love & Murder. Gentleman's Guide earned unanimous raves and won the 2014 Tony Award for Best Musical. As one most gentlemanly NPR critic put it, "I've never laughed so hard at a Broadway musical!"
Gentleman's Guide tells the story of Monty, an heir to a family fortune who sets out to jump the line of succession by - you guessed it - eliminating the eight relatives (all played by one fearless man) who stand in his way. All the while, Monty has to juggle his mistress, his fiancée and the constant threat of landing behind bars! Of course, it will all be worth it if he can slay his way to his inheritance… and be done in time for tea. The Hollywood Reporter raves, "Gentleman's Guide restores our faith in musical comedy."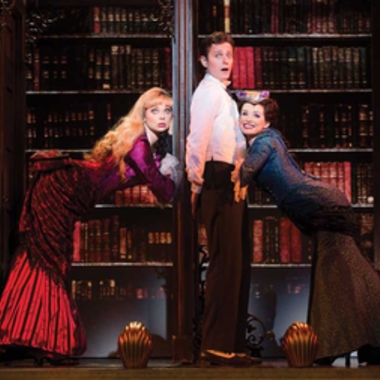 Circus Oz: Straight Up - Wednesday, Feb. 15 - Sunday, Feb. 19, 2017. In this latest production from Circus Oz, be prepared for an improbable journey where reality dissolves. Deep from the Down Under at the bottom of the world, Circus Oz has unleashed a mayhem of madcap musicians, acrobats and manipulators.
It's a two-hour array of physical feats, spectacular skills and hilarious antics where aerialists defy gravity, jugglers propel unlikely objects in complicated cacophonies, and acrobats fall up and stand over. At Circus Oz, nothing is impossible and everyone is extraordinary.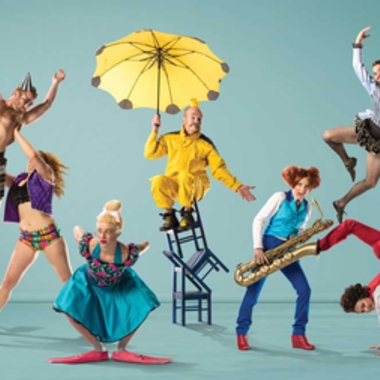 Dirty Dancing – The Classic Story On Stage - Wednesday, March 8 - Sunday, March 12, 2017. Dirty Dancing is an unprecedented live experience, exploding with heart-pounding music played live by an eight-piece onstage band, passionate romance and sensational dancing.
Seen by millions across the globe, this timeless love story features the hit songs Hungry Eyes, Hey Baby, Do You Love Me and the heart-stopping (I've Had) The Time Of My Life. London's Sunday Express says, "This crowd-pleasing stage adaptation hits the jackpot!"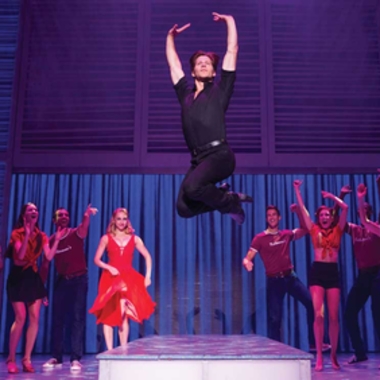 The Curious Incident of the Dog in the Night-Time - Tuesday, April 18 - Sunday, April 23, 2017. The Curious Incident of the Dog in the Night-Time, winner of five 2015 Tony Awards including Best Play, is hailed as "one of the most fully immersive works ever to wallop Broadway" by The New York Times.
Fifteen-year-old Christopher has an extraordinary brain. He is exceptionally intelligent but ill-equipped to interpret everyday life. When he falls under suspicion for killing his neighbor's dog, he sets out to identify the true culprit, which leads to an earth-shattering discovery and a journey that will change his life forever.
Motown The Musical - Tuesday, June 27 - Sunday, July 2, 2017. Motown The Musical is the true American dream story of Motown founder Berry Gordy's journey from featherweight boxer to the heavyweight music mogul who launched the careers of Diana Ross, Michael Jackson, Stevie Wonder, Smokey Robinson, Marvin Gaye and so many more.
Featuring over 40 classic hits, such as My Girl and Ain't No Mountain High Enough, Motown the Musical tells the story behind icons like Diana, Smokey, Berry and the whole Motown family as well as their fight to create the soundtrack of change in America. Motown shattered barriers, shaped our lives and made us all move to the same beat.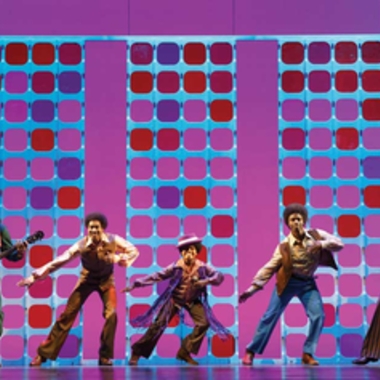 Subscription options: This year, Walton Arts Center is offering a special five-show or six-show Broadway subscription package, which can be reserved or renewed now. As a benefit, new and current subscribers get to reserve their seats in advance for the 2016-17 Procter & Gamble Broadway Series in the newly renovated Walton Arts Center. Single tickets to all Broadway and regular season shows will be available this summer.
Subscriptions can be renewed and/or purchased by calling the box office at (479) 443-5600 or by visiting www.waltonartscenter.org. Subscription Benefits Include:
No exchange fees within the same show and free ticket replacement service up to 24 hours in advance of your shows. Exchange policy allows you to exchange your seats for tickets to another performance within the same production.
Great deals on other tickets: 10% discount on most other shows during the season.
Priority purchasing opportunities for Walton Arts Center shows and special engagements.
Payment plans available.
Keep up with the latest news through our weekly e-newsletter.
Purchase a subscription package today and receive 15% off single ticket prices!
5 Show Package: A Gentleman's Guide to Love & Murder, Circus Oz, Dirty Dancing, The Curious Incident of the Dog in the Night-Time and Motown The Musical. Tuesday and Wednesday evening prices range from $146.75 to $289.55; Thursday, Friday, Saturday and Sunday show prices range from $168.85 to $326.95.
6 Show Package: The Book Of Mormon, A Gentleman's Guide to Love & Murder, Circus Oz, Dirty Dancing, The Curious Incident of the Dog in the Night-Time and Motown The Musical. Tuesday and Wednesday evening prices range from $198.75 to $391.55; Thursday, Friday and Saturday evening and Saturday and Sunday matinee prices range from $220.85 to $453.95.
Package prices vary depending on performance selected and will include a $2 ticket facility fee and $5 package fee. There are no discounts on "The Book Of Mormon." Dates, prices and programs are subject to change.
The Gayly- 4/26/2016 @ 9:28 AM CDT