Breast Cancer: A genderless disease
by Elisabeth Slay
Staff Writer
Breast Cancer in American society has long been a women's disease because breasts are more often equated to a female, but that is not the reality.
"We now poster breast cancer as a genderless disease," said Founder and Oncology Social Worker of the National LGBT Cancer Project (the Project), Darryl Mitteldorf.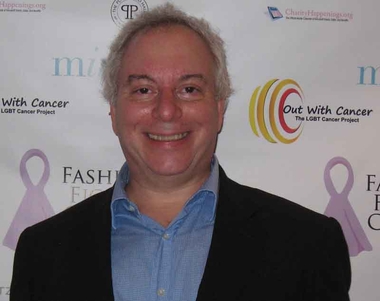 "It's not just a female disease. We're a big promoter of physician education and try to encourage that."
Founded in 2005, the Project grew out of the need for healthcare for LGBTQ+ community members. It's also the world's first non-profit to focus on LGBTQ+ cancer survivorship.
Located in New York City, the Project fights for patients to have better health care access, health insurance, and other needs. It also researches and builds awareness for LGBTQ+ cancer issues.
According to Mittledorf, "None of the LGBTQ+ health issues were addressed in medical school, and now it's a topic of conversation because of the National LGBTQ+ Cancer Project."
As part of their mission and in time for Breast Cancer Awareness month, the Project is advocating for a change in the perception of breast cancer.
Past research revealed only hundreds of men suffered from the disease, according to Mitteldorf, but his findings were contrary to those results.
"At first most people didn't acknowledge breast cancer in men. According to our research, we showed there were 2,000, not 400 men affected. That's a big deal," Mitteldorf said.
It's his belief when people acknowledge this issue, those with breast cancer will be properly helped.
"By marketing the idea you should look at all breast cancer patients, the discoveries that seem to be on the horizon are going to benefit everyone," he explained.
For Mitteldorf, it is important people understand the Project's push for identifying breast cancer as a genderless disease.
"There's no such thing as male breast cancer; breast cancer is breast cancer," Mitteldorf said. "It includes all men and women."
As an oncology social worker, Mitteldorf helps those mentally affected by cancer treatment, a common problem common for the LGBT+ community.
"Imagine you're seeking care, and they won't let you sit in the waiting room. It's ridiculous, and we fight that kind of prejudice," Mitteldorf said.
In his experience, physicians often don't help LGBT+ cancer patients because, Mitteldorf said, the physicians are uneducated.
"We don't like when doctors say they treat everyone equally because they don't," Mitteldorf explained."They're treating everyone as heterosexual patients when they should learn how to treat LGBT patients and adapt."
According to Mitteldorf, fifty-one percent of the Project's work is creating support groups.
"You're not alone. There's strength in knowing someone is standing with you," said Mittledorf.
As the future approaches, Mitteldorf wants the treatment of LGBT+ patients to improve but the number of LGBT+ patients to decline.
"I hope that we don't have to exist. It would be nice if cancer was turned into a chronic disease that you could manage and if it didn't have an impact on the quality of life," Mitteldorf said.
For more information or support from the Project, visit www.lgbtcancer.org.
Copyright The Gayly – October 15, 2018 @ 7:40 a.m. CDT.