Camp Willowswish celebrates 50 years
by Robin Dorner
Editor in Chief
Camp Willowswish, Oklahoma's oldest and largest gay campout, turns 50 this year. The "21 and over" camping excursion will be held this September 5-9; always held the weekend after Labor Day.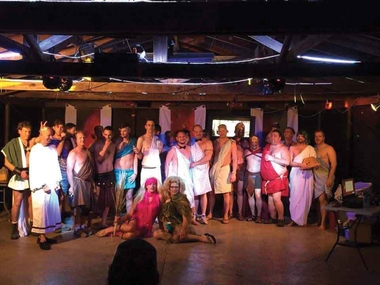 Tony Dorl, Willoswish organizer, said they are planning big things. "This being the 50th year we are hoping for double attendance. It's open to anyone in our community."
Annually, Willowswish, "Has been a gay camp out and yearly show called Miss Camp America Willowswish."
The event is held at Lake Murray in Ardmore, OK.
"We did have to move locations [within Lake Murray] recently because of the EPA and the number of participants that were coming in accessing the park."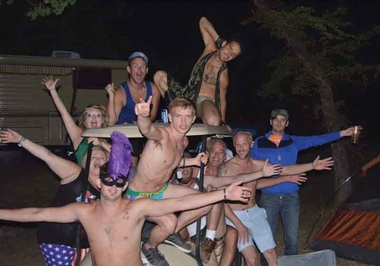 Organizers also encourage non-campers to come and join in the fun, even if you choose not to camp, to come spend the day with friends. They promise plenty of activities and fun, complete with the annual Miss Camp America Willowswish pageant Saturday night.
"If you haven't been in a while, come back. If you've never been, come join us. We throw one hell of a party!"
This anniversary event has the moniker, "Camp Willowswish: The Gay Games! 50th Anniversary of Willowswish." There are plans for all sorts of nightly and daily events, and on Saturday will be an Olympic style games competition (see itinerary tab on website).
The campgrounds have all the amenities including hot showers, toilets which flush, a party pavilion, community bonfire, and there's just a five-minute walk to a gorgeous clear spring fed lake.
"This campout is more like 'Glamping,' and is so much fun!"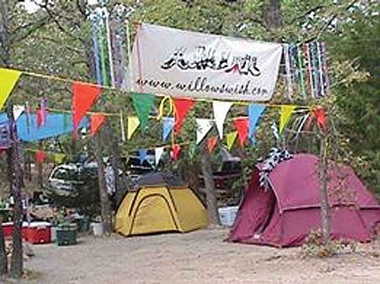 But where did the name Willowswish originate?
Avid supporter of the event, Floyd Martin, said, "State history that may not be accurate in that former Oklahoma governor, Alfalfa Bill Murray built Lake Murray as his lake home and as a project of the Civil Conservation Corps.
"Where Tucker Tower (on the lake) is now was supposed to be a castle/home for Murray, but his daughter, whose name was Willow, preferred the cove where we originally had Willowswish for the first 46 years. So, on old lake maps, the area was called 'Willow's Wish,' which was perfect for a gay campout."
Martin also said, "Before I was 'Mayor of OKC,' I was 'Mayor of Willowswish.'"
He guesstimates this is his 24th time to attend the campout. This year, he is the emcee of the Saturday might "Miss America" pageant.
"It's a twisted and fun drag pageant. I am one of less than a handful of emcees, and I have had it the last 16 years."
Martin also said for the first 46 years the event was in a primitive campsite on the Southside of Lake Murray, but four years ago, the group was moved to an area where there are more facilities and was a safer location for the group.
"We're are in full cooperation and accordance with state law and the lake rangers."
However, Martin added, "It was a lot more 'salty' in the past. While still not family friendly, it's a hell of a lot of fun, and all fun people of any gender or orientation are welcome. For many years, women weren't welcome, that has pretty much changed."
Everyone is welcome and invited to Willowswish! Get your friends together and get your reservation in. We can't wait to see everyone there - this is such a meaningful and welcoming event; not to mention its "a ton of fun."
For information or to register for the event, visit www.willowswish.org.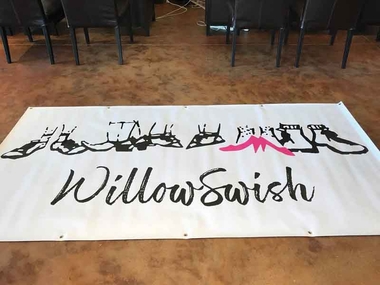 Please remember: you must be 21 or older to attend Willowswish - all campers are encouraged to observe responsible drinking.
Copyright The Gayly – August 29, 2018 @ 11 a.m. CDT.