Celebrating the life of Brooklyn BreYanna
by Robin Dorner
Editor in Chief
On November 27, 2017, Brooklyn BreYanna Stevenson was found dead in a motel room in Oklahoma City. Being a victim of murder is the fear many transgender people face daily.
It was Oklahoma City's first murder of a transgender person.
On December 20 of last year, Oklahoma City police arrested Brandon Michael Tyson for her murder. He sits in the Oklahoma County jail awaiting trial.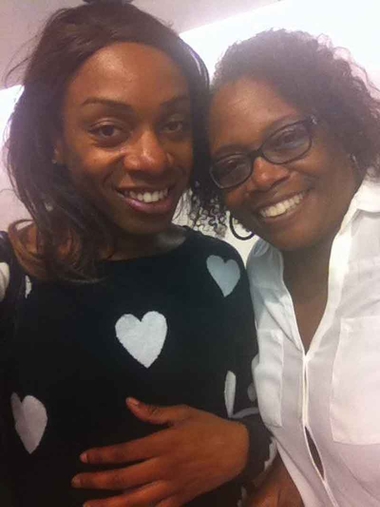 Brooklyn's mother, Vivian Stevenson, shares her thoughts with Gayly readers about her beautiful daughter.
"Brooklyn and I were very close, and she was also very close to her siblings. We are a very close-knit family.
"Brooklyn has always been sweet and fun-loving, and she is who you called if you wanted to have fun."
Vivian said Brooklyn was definitely a diva!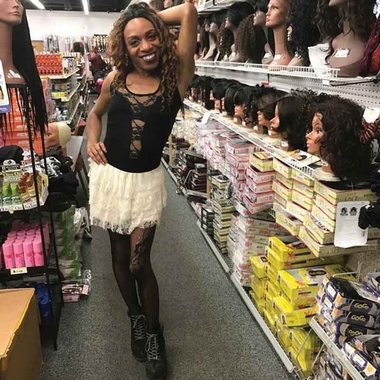 "She loved dressing up, being pretty and taking pictures. She has always been sassy, too. She had a mouth that could cut like a sword, but because of her sweetness and likability, she rarely had to use it."
Vivian said Brooklyn never met a stranger. "Brooklyn had a genuine love for people. I feel like that may have been because of her personal struggle of being transgender and the backlash that often came with being transgender. I think she didn't want others to feel the pain and hurt that was sometimes hers just because of who she was."
But Brooklyn never 'told' Vivian she was transgender.
"I don't even think she knew the term, and I most certainly didn't," said Vivian. "I think she just knew growing up that she was 'different,' and I knew as she was growing up she was different, but in my mind,  I thought it would be that she was gay."
Vivian said she thought she could maybe deal with her child being gay because other members of the family are gay, and Vivian loves them dearly.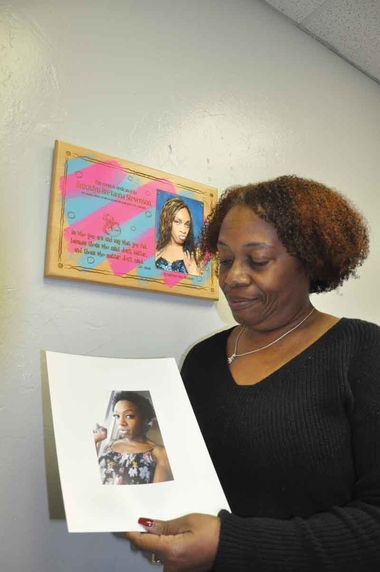 "When she did come out to me, she just showed up to the house dressed as a female! I can't remember how her hair was fixed, I'm sure she had on a wig, but I do remember she had on some booty shorts, sandals, a midriff top and lots of makeup.
"I was taken completely by surprise. There is nothing like seeing your 'son' dressed in women's clothing! I do remember that I did not yell or get mad, but I was deeply hurt. I basically just looked at her trying to figure out what was going on."
But Vivian didn't start just accepting Brooklyn as Brooklyn.
"I started by calling her Brooklyn in public. I didn't want to embarrass her (or myself) by calling her a male name, and she was dressed as a female. I still called her by her birth name at home.
"Then I was like, if I keep calling her by her birth name at home, I'm going to slip and accidentally do it in public, so then I started calling her Brooklyn all the time."
Vivian said the more she called her Brooklyn, the more she became Brooklyn.
"I could see it made her happy, and that's all I have ever wanted is for my children to be happy. I know the statistics of suicide are high for anyone who does not have the love and support of their family, and I did not want my child to be a statistic just because she felt she wasn't loved by her family.
"I chose to love my child, and it was the best choice I ever made. It did not happen overnight, more like throughout a year, and it wasn't easy, but nothing worthwhile ever is. Being brought up in the church made it even harder, but if loving my child is a sin then I guess I'm going to be a sinner."
It's been just about a year now since Brooklyn's death, and Vivian said she hasn't accepted the loss of her daughter.
"I'm not really sure I have accepted it. In my mind, I think I'm still waiting for her to come home. I look at her photos and videos on Facebook, so I can see her and hear her, and that helps, but I can't touch her. I miss her hugs."
Stevenson is involved in the planning of OKC's TDOR and will speak at the event. "I had never heard of Transgender Day of Remembrance before, and it saddens me there has to be a day to remember people who are violently killed simply for living their truth."
As for Tyson, he has entered a plea of "not guilty." He will sit in jail until his trial.
The Gayly will continue to cover this story until justice for Brooklyn has been served.
Copyright The Gayly – November 20, 2018 @ 7:35 a.m. CST.