Digital Divas presented at OkEq art show in Tulsa
Oklahomans for Equality's September art exhibition shows the work of Oklahoma artist, Slim Cook. The show, titled Digital Divas, will be featured at an opening reception on September 7 and will be displayed throughout the month.
Cook was born and raised in Tulsa. He started his professional art career at the age of 12 doing custom airbrush paint jobs on race cars and motorcycles. After graduating from Will Rogers High School, he enrolled at Tulsa Community College to study art. From there he received a scholarship to the University of Oklahoma earning a Bachelor's of Fine Arts degree, specializing in Metalsmithing and sculpture.
He went on to earn a Masters of Fine Arts degree from Temple University's prestigious Tyler School of Art. After graduation, he moved to New York City to work as a professional sculptor and model maker in the fashion industry.
It was during that period when his long-standing interest in customizing cars, motorcycles and other machines merged with his new experience in the art of artificially enhancing the human image through fashion. Exploration of that connection is now a major focus of his artistic endeavors.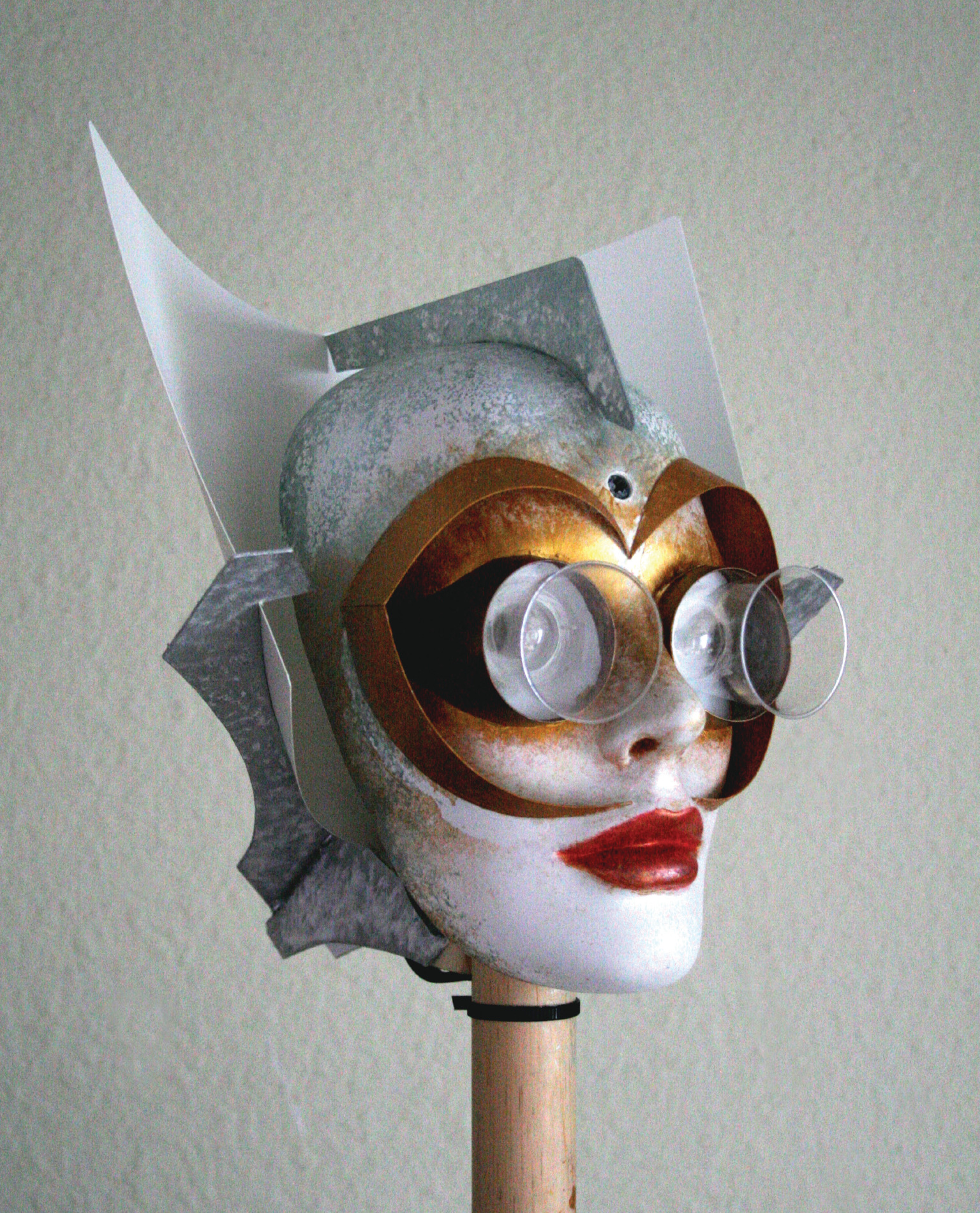 While he was in New York, along with his work in the fashion world, he also completed numerous large-scale public commissions, exhibitions and installations. He has recently returned to Tulsa to establish an Art Studio in his home town.
Cook muses about the implications of his art: "As the future unfolds and the link between humans and technology becomes more personal, intimate and pervasive, we will gain an increasing power to shape and alter our own minds and bodies. Will humans and technology evolve into a kind of symbiotic life form?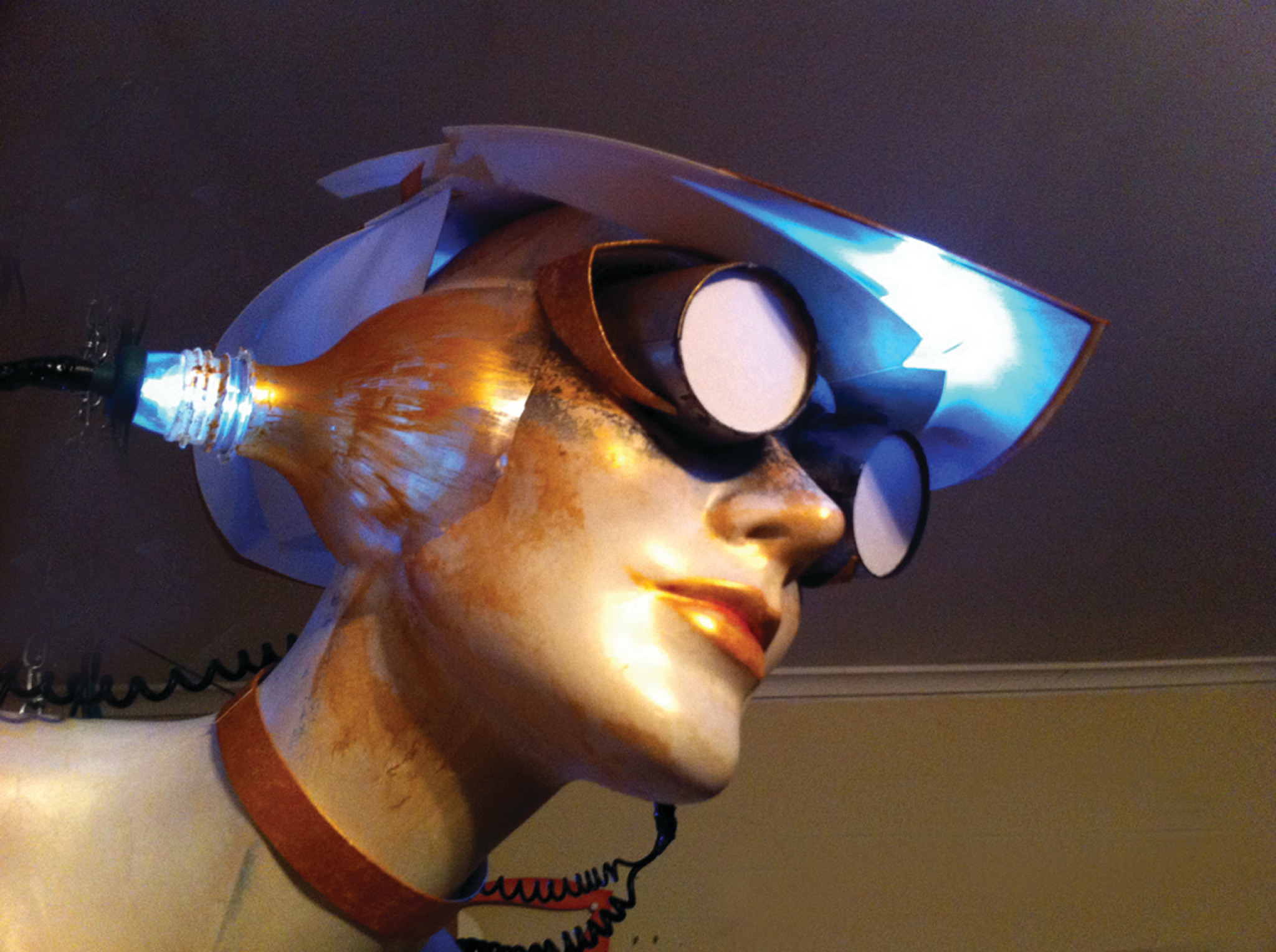 "If we could build our own bodies, what choices would we make? In the future, will the concept of 'gender' become obsolete? How this evolution will affect the way we see ourselves, including ideas about beauty, gender-identity and body enhancement are the primary subjects of this exhibition."
The month-long show begins on Thursday, September 7 from 6-9 p.m. at the Dennis R. Neill Equality Center, 621 E. 4th Street in downtown Tulsa. There will be a door prize drawn of the artists' work.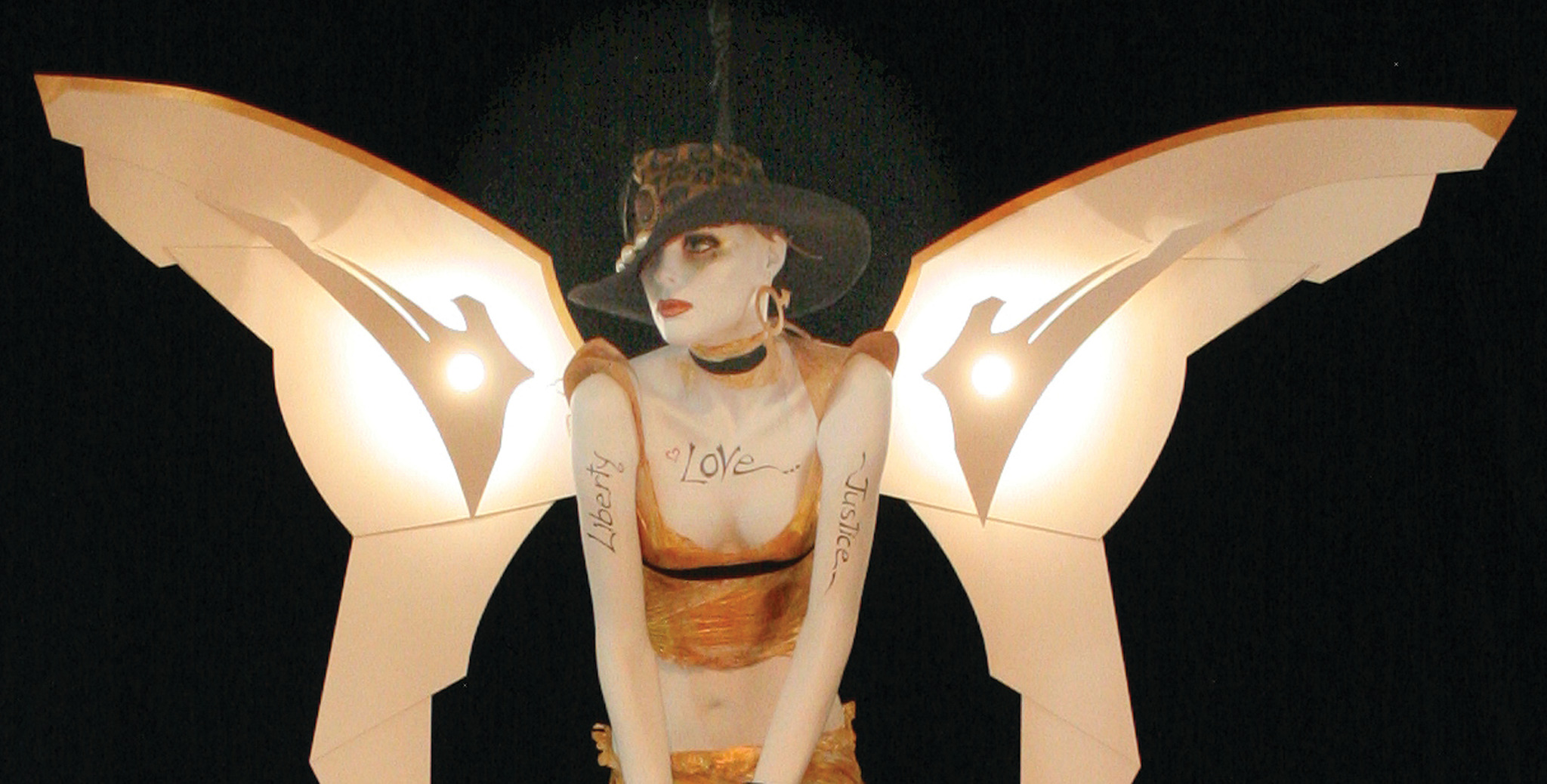 Oklahomans for Equality (OkEq) seeks equal rights for Lesbian, Gay, Bisexual and Transgender (LGBT+) individuals and families through advocacy, education, programs, alliances and the operation of the Dennis R. Neill Equality Center. www.okeq.org.
Copyright The Gayly - 9/3/2017 7:35 a.m. CST