by Robin Dorner 
Editor in Chief 
Anne McCarthy has always had an eye for interior design. She loves art and is fascinated with the way things are put together. And now, Anne is the owner of one of the largest interior design stores in the Edmond area. 
McCarthy said what sets Emory Anne Interiors apart from other design stores is that she strives to be unique and different.  
"While that is not always possible, I look for unique rather than the most popular items. Often my sales reps will point out their 'best sellers'. I usually say I'm not interested because I know every other store in town will have the same thing." 
McCarthy's mother had a home interiors store when Anne was younger and Anne said she learned a lot from her. In fact, she has three sisters and all four of them are in the business in some way.  
"You should see us when we work together. We can make things happen fast!"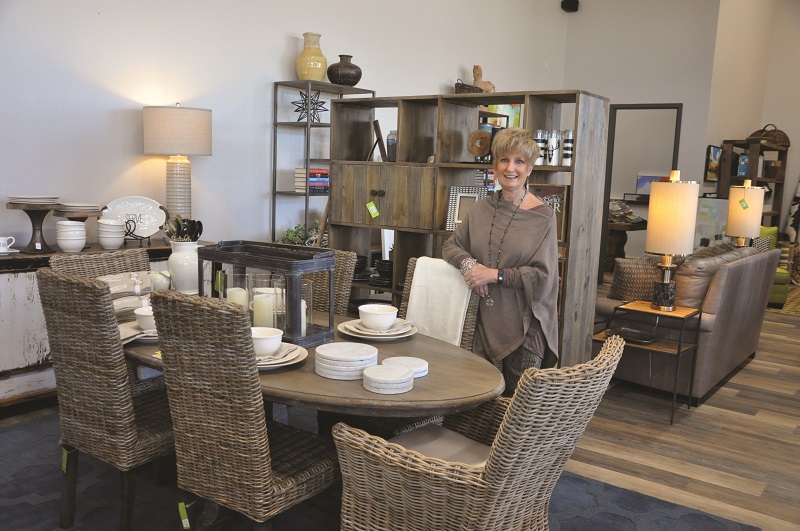 Over her 16 years as a designer, McCarthy has worked in several different states and has seen many different 'local looks'. "When I began working in Oklahoma I saw more traditional, heavy looks with darker wood tones and deep rich colors. Over the years that look is slowly changing to much lighter woods, cleaner lines of furniture and bright fun colors.  
"That's perfect for Emory Anne Interiors because we have always believed in having fun with color."  
At Emory Anne Interiors, there are several other designers/decorators on staff. 
"While we all have our own clients, we tend to work together and collaborate on our projects. We have a conference room and a design area where other designers can bring their clients in as well to work with our fabrics and custom upholstery lines." 
McCarthy said the future looks bright in her new location at 120 NE 150th St. in Oklahoma City. 
"With our new building and larger showroom, we are hoping for a very bright future. They say location is everything and I believe we have found the perfect location right on the edge of North OKC/Edmond. We have met so many new friends since our move." 
Emory Anne Interiors is on the corner of NE 150th and Western with an Oklahoma City address. However, Edmond is right across the street. 
Anne and her husband Mike have been involved in and consider themselves allies to the LGBTQ community for some time. She says they look at the LGBTQ community no differently than any other community.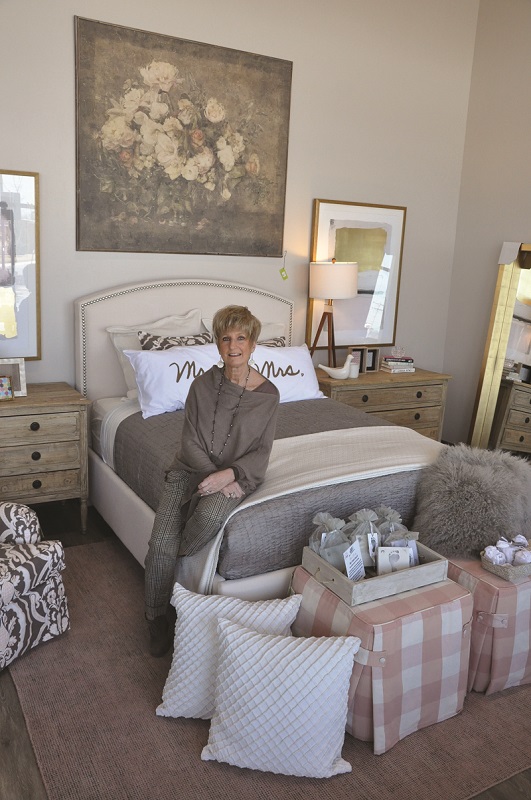 "Everyone deserves to live in a beautiful home that reflects their personal lifestyle. Through the years working in this business, I have gotten to know many people from the LGBTQ community as vendors, designers, manufactures and sales reps. These relationships have turned into friendships that helped grow my business." 
Want to know more about Emory Anne Interiors? Stop by their conveniently located showroom in OKC or visit their website at www.emoryanneinteriors.com. Have a question for Anne? Call her at (405) 753-4466.
Copyright The Gayly - 3/5/2017 @ 9:41 a.m. CST. All rights reserved.