Former NFL star planned to hide his sexuality until retirement and then kill himself
Ryan O'Callaghan's plan was always to play football and then, when his career was over, kill himself.
O'Callaghan decided early on that he would hide behind football. The sport would be his "beard," and the jersey on his back would throw off the scent and keep his secret hidden for over a dozen years on a journey that saw him playing college ball at the University of California and in the NFL with the New England Patriots and Kansas City Chiefs.
"No one is going to assume the big football player is gay," he said. "It's why a football team is such a good place to hide.
During the 2011 training camp, the nagging left-shoulder injury from his Patriot days came back to haunt him. He was put on injured reserve again, and never saw playing time again.
O'Callaghan knew his NFL career was over.
For the first time since realizing he was gay, he had no playbook to study, no practice to attend, no game to prepare for. His darkest thoughts crept into the void.
O'Callaghan's lifelong plan came into full focus. Without football to protect him, he suddenly felt vulnerable to questions about his sexual orientation. He had decided many years ago that he would never — could never — live life as an openly gay man. With his beard being yanked away from him by injuries, he felt exposed and he had to do something about it.
David Price, KC trainer encouraged O'Callaghan to spend some time with Susan Wilson, a clinical psychologist who worked with the Chiefs and the NFL counseling players on drug abuse.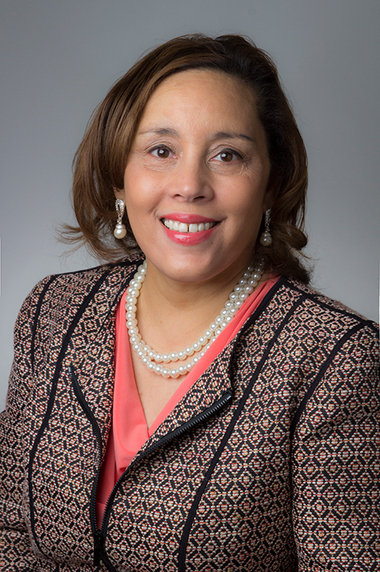 Wilson racked her brain to piece together clues. O'Callaghan's sexual orientation crossed her mind as a possibility.
Knowing she could not legally reveal to anyone, including the Chiefs, what they were talking about helped O'Callaghan slowly open up to her. Months and countless hours of conversation after their first meeting, Wilson became the first person to whom he confided he was gay.
"All I had ever done was think how bad the reaction would be," O'Callaghan said. "It takes a lot more strength to be honest with yourself than it does to lie. It took a while to build up that strength to even tell her. You have to build up trust with someone. Just telling her was like a huge weight off my shoulders."
Very early on in the process he felt it was mandatory to share his truth with Pioli, the man who had brought him from New England and helped keep his career — and his life — moving forward.
Just after the 2011 season, O'Callaghan visited Pioli in his office.
After a hug and some small talk, O'Callaghan turned serious. He told Pioli he had been visiting with Wilson and had gotten "clean."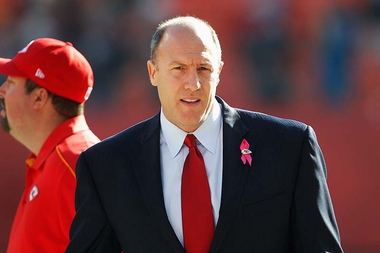 "I've got something else I've got to tell you," O'Callaghan said. At this point he was fighting back tears. Pioli's mind raced, wondering if his player had harmed or killed someone.
"I'm gay," O'Callaghan said.
His private announcement was met with immediate support from the GM. 
"So what's the problem you wanted to talk me about?" Pioli asked.
O'Callaghan looked at him, bewildered, 27 years of fear, anxiety and self-loathing meeting Pioli's stare.
"Scott," O'Callaghan said, "I'm… gay."
As they rose to say goodbye, Pioli came around from behind his desk and opened his arms to embrace O'Callaghan. They had hugged countless times before, after games, after the offseason, even just moments ago when O'Callaghan walked into his office.
This time O'Callaghan stuck out his hand to shake.
"What's with the handshake?" Pioli asked.
"I just told you I'm gay," O'Callaghan replied sheepishly.
Pioli was having none of it and grabbed O'Callaghan for a hug.
As O'Callaghan came out to friends and family, he says, everyone supported him at some level.
"Being gay wasn't just a small detail in my life, it consumed it. It's all I would think about. But now that I have come out it rarely crosses my mind. Yeah I'd go about my daily life in football, but thinking about hiding it and hoping no one finds out and being ready for any situation was exhausting."
He sees the sharing of his story as, in part, an opportunity to bring more purpose to his life. He hopes it will open the door to communicating with other struggling LGBT people, to help them find community before they take the desperately destructive steps he once considered.
"As long as there are people killing themselves because they are gay, there is a reason for people like me to share my story and try to help."
O'Callaghan intimately understands that, despite appearances and stereotypes, LGBT+ people are in every facet of life. And when you least expect it, they suddenly arrive.
"People need to understand that we are everywhere. We're your sons, your daughters, your teammates, your neighbors. And honestly, even some of your husbands and wives. You just don't know it yet.
"It's not always easy being honest, but I can tell you it's much easier and more enjoyable being yourself and not living a lie."
Copyright The Gayly – November 28, 2017 @ 5:15 p.m. CST.