by Vick Silkenpen
Here are a few packages to unwrap which you might have overlooked.
The Ninth Life of Louis Drax: Many critics feel this kids' movie for adults just had too many disparate parts that never fully come together, but I found it pretty satisfying on a cerebral level.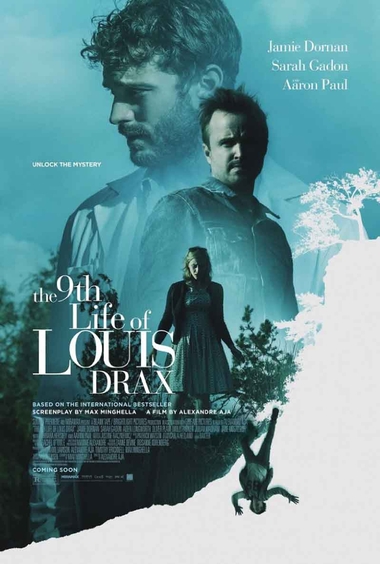 Actor Jamie Dornan first caught my attention when he raised the bar on how to properly play a serial killer named Paul Spector in a binge-worthy series called The Fall. This time he portrays a specialist for children in comas. He is drawn to the mysterious case of a precocious nine-year-old named Louis Drax (Aiden Longworth) who barely survives plunging into the sea from a cliff and is in a coma.
We learn Louis has survived eight other close calls with death. Suspense builds as it unfolds that his father (Aaron Paul) is also missing from the cliff area. Dornan finds himself increasingly drawn to the attractive mother of Louis (Sarah Gordon) as he strangely begins to experience messages from the unconscious boy.
It is not that the plot is hard to predict, because it is not.
The fascinatingly entertaining aspects of the film are in the numerous and creative visual images used to tell a story. You'll also enjoy the stylish skills of French director Alexandre Aja previously known for his work in horror. Aja gets solid performances from his cast as well. It is an imperfect film with scenes you can't quite forget.
Seasons (Les saisons): There have been plenty of nature documentaries made that are incredible. Planet Earth certainly made eye-popping leaps in the catalogue, but this achievement by Jacques Perrin and Jacques Cluzard is craftily inspired to say the least. It takes you through the emergence of forests and life following the Ice Age in Europe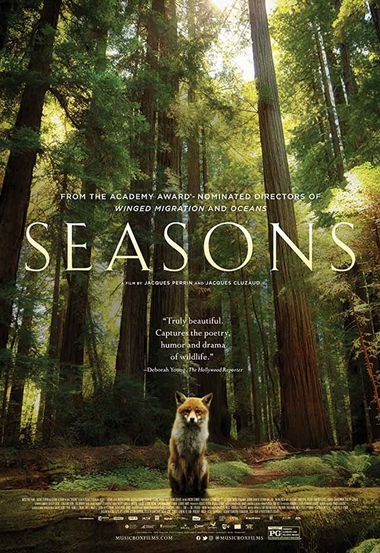 If the idea of having to read subtitles "because it's French" puts you off, you are in luck. The lasting charm of this production is its use of visual narrative and musical score almost entirely to relate the events and message.
By using jaw-dropping cinematography, editing and technological prowess they stitch together magnificent scenery with the evolving animals using it for their home. It becomes nearly impossible to take your eyes off your screen.
It never seems too preachy about the intrusion of our species. It simply lets the camera do the talking as we move with the beasts along the timeline to the present. Some of the dramas created between the animals as the food chain is explored created images which will never leave me.
Even if environmentalism or nature films have never interested you much, this one could challenge your assumptions in a beautiful style.
Copyright The Gayly – December 26, 2017 @ 7:10 a.m. CST.