HIV and syphilis: What you need to know
by Hayden Smith
Staff Writer
April is STD Awareness Month and, as always, it remains a hot topic for the LGBTQ community. The biggest threats our community faces are the ever-present HIV and the newest contender: syphilis.
Syphilis has been steadily on the rise for the past four years, with Oklahoma seeing an increase of first- and second-stage syphilis cases by 77 percent from 2013 to 2015 alone. Men who are sexually active with men (MSM) continue being the most at risk.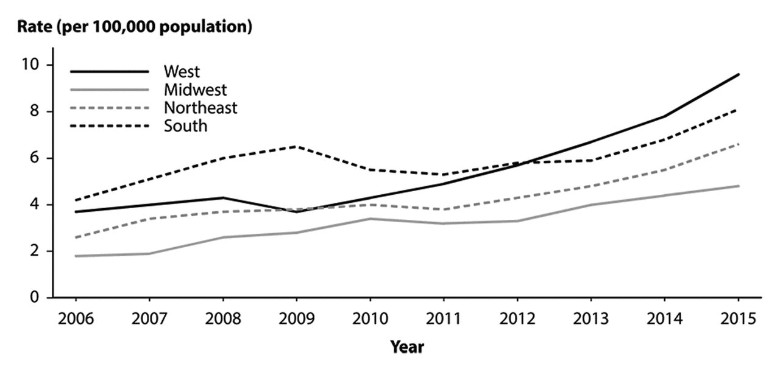 How do we combat these threats to the community, both old and new?
"Knowing your status is above all things," says Rev. Mark Williams, senior pastor at Spirit of Peace Community Church in Fayetteville, Ark. SOPCC also functions as an HIV clinic.
He says in the time between taking a patient's oral swab and receiving the results, he runs through safer sex practices with them, from discussing and demonstrating how to use condoms and dental dams to explaining high-risk transmission behaviors.
Adrian Soto from Expressions Community Center (ECC) in Oklahoma City, adds, "One of the biggest things I tell people is to be able to talk to partners about the last time you got tested and not to let the stigma of STDs prevent you from asking questions."
ECC mostly tests for HIV; however, with syphilis on the rise in Oklahoma, they are testing for it more and more often. HIV testing is typically very quick and non-invasive. It usually consists of either an inner cheek swab with a processing time of about 20 minutes or a finger prick for a very small blood sample, called "rapid testing," which takes 10 to 20 minutes.
Syphilis testing, on the other hand, normally requires drawing blood, according to Soto.
"If someone has tested positive for syphilis, they will always be tested positive for syphilis, so a rapid testis useless."
The upside to having blood drawn is multiple tests can be run at once.
When to test is a big question and most every clinic can agree that a once a year minimum for HIV is the safest option, even in monogamous relationships.
With the increase of syphilis, Soto advises more regular testing. "If you're testing for syphilis and you have multiple partners, even if you use protection all the time, you should get tested at least every six months."
While syphilis is on the rise, cases of HIV in the United States began a downward trend, going from 56,300 to 50,000 new cases every year. Michael Merryman of Guiding Right in Tulsa, Okla. takes this as a good omen. "We're hopeful that we're starting to see a trend where new cases continue to go down," he says.
Merryman says to continue this momentum, "Be aware of your status. That's the best thing."
Rev. Williams echoes this in his advice to the community. "When you know your status, don't be ashamed to share it with people. If you have the strength to share your status, other people will educate themselves also. Once you've been tested, you are an advocate for HIV awareness."
If we continue open discussion, advocacy and education, with any luck, we may drive down these rates – and the rates of syphilis – even further.
___
Copyright The Gayly - 4/23/2017 @ 12:48 p.m. CST