Hotel Habana to host outdoor Halloween Festival
Each night, best costume winners receive $1,000
by Robin Dorner
Editor in Chief
Halloween is a major holiday for the queer community. In celebration, Hotel Habana, in OKC's popular gay district, will host an event like none other before. On October 25 and 26, they'll host an outdoor Halloween "Festival."
"It's going to be an outdoor event with no limitation of who can attend as long as they are at least 21 years of age and have proper ID," said Hotel Habana General Manager of Restaurant and Club Operations, Tracy Whyburn. There are no occupancy guidelines."
The event will be in the parking lot adjacent to what is currently the Finish Line in the overflow parking lot. Guests will be able to park as always in the Hotel parking lot and up and down the streets.
There will be a local DJ, fabulous lighting, food trucks, vendors, giveaway's, dance cages and, of course, a costume contest with prizes.
"The prizes will vary through the night from drawing to staff just stopping you and saying, 'great costume,' or to thank you for your support," he said.
Of course, there's the big grand prize for best costume each night.
"Friday and Saturday night, there will be a grand prize for the best costume of $1,000 each night," said Whyburn. "The Audience will be the majority of the judges, and we will have three undisclosed judges who will help navigate this contest with the crowd."
Whyburn said there would be old surprises as well as new surprises and they promise a little something for everyone. 
"Guests will have a chance to hear about the new clubs and restaurant and changes coming to Hotel Habana," Whyburn added. "This will be a chance to meet some of our new team working hard to make the new clubs and restaurant a welcoming environment."
Whyburg stressed the hotel supports all lifestyles and the importance of giving back to the community.
"We want the community to always have choices. Having a large outdoor festival just seems like the best way to accomplish this, and it's something that has never been offered in prior years."
Whyburn moved to Oklahoma two years ago and became a Director at River Wind Casino in Food and Beverage. He had been to the Habana many times and the clubs through the years, so was very familiar with the establishment.
"I was born in Waco Texas, moved to Tulsa, Oklahoma, graduated from High school and went back Waco for college," he said. "I returned to Tulsa and managed a few gay clubs for several years, then went to work for the Hard Rock Casino."
He said coming from a hospitality background will contribute to this new adventure with Hotel Habana.
He said he truly enjoys working and spending time with his partner of 16 years and their eight-year-old son who he considers his "greatest accomplishment in life." 
Whyburn met hotel owner, Tom Lagatta, a few months after the Hotel was purchased. It was at that time they began a dialogue about the plans for the future of the historic hotel.
There are plans in the works for new clubs in the hotel as well as a new restaurant. This remodeling will be done in phases.
"What was the Old Finish line would become the new 'La Bootz' which will have a country theme with a flair," said Whyburn. "We will reopen with minor changes in the beginning while going forward with licensing and permitting for the new plans.
He said the club would be larger and the bathrooms are being relocated so the area will become more open with view of the pool area.
"We will also start plans and work on the new restaurant and lounge," he continued. "That area will become much larger with a banquet room, and we will be offering room service, poolside service, and you will be able to order snacks and appetizers in all the clubs as well."
The new dance club will be called Club Exile.
"You will no longer have to walk down steps to get to the dance floor," Whyburn said. "The club will become as close to one level as possible and will have plenty of seating space. And we'll be offering more exotic craft cocktails as well as the regular full drink selection and beer.
"There is so much more coming to these new venues there isn't enough room to explain all of them, but you can bet the Hotel Habana/Resort is here to stay!"
To make reservations at Hotel Habana, call (405) 528-2221 or visit www.hotelhabanaokc.com.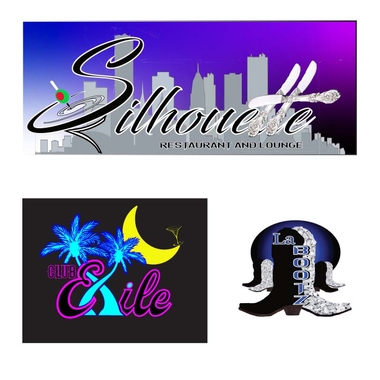 Copyright The Gayly. 10/01/2019 @ 12:40 p.m. CST.