Jimmy Kimmel tricks Trump fans into supporting the Affordable Care Act
Jimmy Kimmel has made no secret of the fact that he's not a Donald Trump fan. 
But it seems as if the comedian has had a "change of heart."
On the latest episode of his show, Kimmel encouraged his fans to sign up to "Trumpcare." As a break from the mean tweets we've become accustomed to, Kimmel shared some encouraging messages from Trump supporters for his "change of heart," on "Trumpcare." 
More on ACA: 
Healthcare costs are high – not using an agent can make them higher
Collins: Trump should back effort to resume health subsidy
Healthcare order reflects Trump frustrations
Trump wants Dems help for 'great' health law
On Jimmy Kimmel Live's official Youtube page, the video above appears with this caption:
"Jimmy addresses the social media response he got for coming out in support of TrumpCare. According to the Washington Post, the first week of TrumpCare has been a huge success and a record number of people have signed up so far. Over a million-people checked out TrumpCare on the first day of enrollment alone! Share this with your friends. It's important. www.healthcare.gov"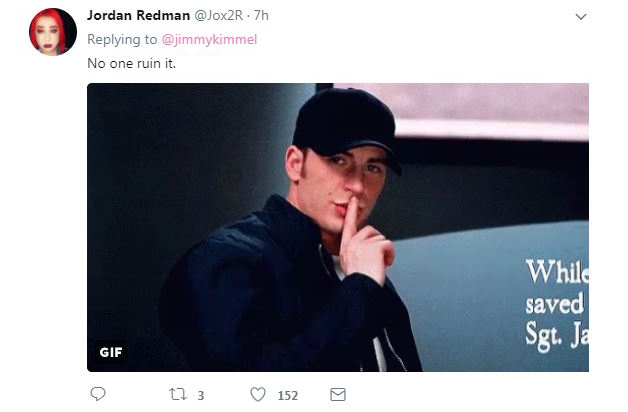 Kimmel fans, including The Gayly's Jordan Redman, are encouraging people not to ruin the joke. But the cat seems to be out of the bag.
"Trumpcare" doesn't exist. The Republican party's repeated efforts to repeal the Affordable Care Act (aka Obamacare) have failed, so Obamacare is still in place.
To continue the trolling, a new twitter profile has been made, @FreedomAndFlags. The name for the twitter profile is 'TrumpCare.' Kimmel has retweeted the account, which currently only has two tweets... featuring videos encouraging people to sign up for "Trumpcare." 

Watch the clip above and sign up before the December 15 deadline at www.healthcare.gov.
Copyright The Gayly – November 9, 2017 @ 2:57 p.m.