Listen "Out" - Best of 2016
by Taylor Brunwald
Music Critic
Shura – Nothing's Real
English pop singer Shura continues the trend of bringing '80s synthpop back to the mainstream in Nothing's Real, the best album by a lesbian artist in 2016.
Similar in sound to fellow indie darlings Little Boots, Tegan and Sara, and Allie X, Nothing's Real covers the anxieties of modern queer life, from failed romances (Touch, Kids'N'Stuff, Tongue Tied) to the fear of aging and death (hidden track 311215) to actual panic attacks (the title track). Closing track The Space Tapes works as a sample collection from throughout the album, reminding the listener of why they tuned in.
Following the trend, the entire album could be mistaken for having actually being released in the '80s - each song is masterfully produced, with soft vocals, electronic percussion, and ubiquitous synth.
Nothing'sReal is available for download and streaming.
Tyler Glenn – Excommunication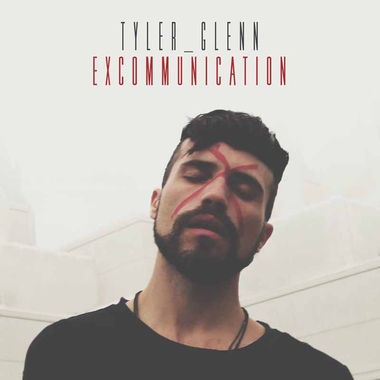 Sexuality versus religion is the internal struggle with eternal consequences familiar to many queer people. This fight is made visceral in the solo debut album by Neon Trees frontman Tyler Glenn in Excommunication, the best album by a gay artist in 2016.
Known primarily for high-energy pop songs with catchy hooks, Glenn takes an artistic departure in a dark, angst-filled electronica concept album based on realizing his sexuality and leaving the Mormon Church because of it. Each song relates to either coming to terms with being gay (Shameless), losing his faith (Midnight, John, Give 'Em Hell), or both (GDMML Girls, Gods + Monsters, Gates).
Glenn's turmoil is tangible across fifty minutes, with his journey from denial to acceptance one that is all too relatable for many gay people who were raised in homes of faith.
Excommunication is available for download and streaming.
Sia – This is Acting
Now she's just showing off. The immensely talented Sia famously crafted This is Acting, the best album by a bisexual artist in 2016, out of songs originally intended for other artists.
Sia Furler, a widely sought-after pop songwriter, has written for dozens of her contemporaries including Beyoncé, Carly Rae Jepsen and Kylie Minogue. While those familiar with her work can distinguish Furler's signatures – such as subtly playing with syllables over soaring choruses – several of the tracks on This is Acting can be traced to whom they were intended. It's part of the fun in an album that could be mistaken for nothing but hit singles.
Originally released in January 2016, a deluxe edition was released in October which featured single The Greatest. Upon the release of its music video, it was widely interpreted as a tribute to those lost in the Pulse nightclub massacre.
This is Acting is available for download and streaming.
ANOHNI – Hopelessness
The boldest protest album of the year is also the best album by a transgender artist in 2016. ANOHNI's Hopelessness uses her bleak worldview and personal ideology along with beautiful electronica to describe a world that is succinctly encapsulated in the title.
ANOHNI is best-known for her exquisite voice along with gorgeously layered instrumentation. This is her weapon in her solo debut, using her talent to describe what she sees as humanity destroying itself and the planet. She sings against the death penalty (Execution), toxic patriarchy (Violent Men), global warming (4 Degrees) and America's perceived negative international influence (Marrow, Obama), among others.
Possibly the best-known song from the album is the shocking Drone Bomb Me. In a video starring Naomi Campbell, ANOHNI sings from the vantage of a refugee girl whose family has been killed by drone warfare, who wants to join them in death.
Hopelessness is now available for download and streaming.
2016 Honorable Mentions (includes all artists): Beyoncé – Lemonade; Bon Iver – 22, A Million; Blood Orange – Freetown Sound; Bright Light Bright Light – Choreography; Deftones – Gore; GLOSS – Trans Day ofRevengeEP; JoJo – Mad Love; KAYTRANADA – 99.9%; Rihanna – Anti; Solange – A Seat at the Table; and Britney Spears – Glory.
Copyright 2017 The Gayly – January 22, 2017 @ 12:25 p.m.