by Taylor Brunwald
Music Critic
Frank Ocean – Blonde
Released a day after video album Endless, queer singer-songwriter Frank Ocean silenced fans and critics alike who ceaselessly demanded a follow-up to his highly-acclaimed debut album channel ORANGE by surprise-releasing a proper studio album in Blonde. On Blonde (listed with the "e" on iTunes, even with the album cover using Blond), Ocean's first post-Def Jam album commits the worst crime something this highly anticipated can: it's boring.
Most of Blonde consists of songs that sound like open mic nights with musical accompaniment. The closest Ocean gets to his signature sound is Pink + White, produced by Pharrell and Tyler, the Creator. Tracks like Be Yourself, Facebook Story, and the "hidden track" portion of Futura Free contain voicemails and man-on-the-street segments telling random stories for no discernable reason. Ocean is capable of more than this.
Blonde is now available for purchase and streaming.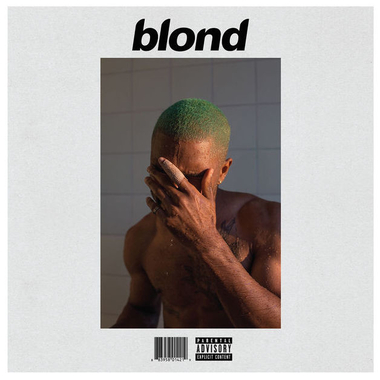 M.I.A. – AIM
Controversial Sri Lankan rapper M.I.A.'s fifth album AIM is more confident than her previous Matangi and just as experimental and innovative as she always has been.
AIM continues M.I.A.'s advocacy for refugee rights, while focusing on the concept of international borders. Visa, while satire on American immigrant worries, features retrospective of her career in every stanza. Swords gets its percussion from literally clashing swords. Finally, Survivor is what happens when M.I.A. pauses fighting to celebrate how far she and other migrants have made it in life.
The only low point is Freedun, a blatant appeal to the mainstream featuring former One Direction member ZAYN. The deluxe version of the album includes two remixes of Bird Song, though the "regular" version is left off due to clearance issues with the record label; frankly, it wouldn't be an M.I.A. record without her sparring with her label.
AIM is now available for purchase and streaming.

Astrid S – Astrid S EP
Norwegian recording artist Astrid S, perhaps best known for competing in Norway's Pop Idol and touring with gay artist Troye Sivan, introduces audiences to her R&B-meets-house sound in her self-titled EP. Including the single Hurts So Good, which was recently awarded platinum status in Norway, Astrid S teeters in-between indie pop and mainstream sensibilities.
Astrid S's vocals are nearly indistinguishable from contemporaries such as Alessia Cara, Daya, and Hailee Steinfeld. What sets her songs apart is a tropical house-style production unlike what is currently on the radio. Opening track Paper Thin is akin to CHVRCHES's sound, Jump is a few years too late to be called "downtempo dubstep," and the fun Atic [sic] could be covered by Ariana Grande and become a worldwide smash hit.
The Astrid S EP is now available for purchase and streaming. Astrid S will be joining Troye Sivan on select dates during his tour in October, including stops in Oklahoma City and Kansas City.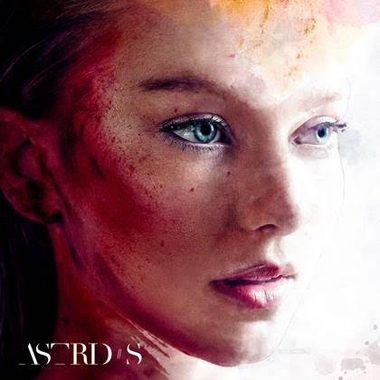 Maty Noyse – In My Mind
Getting her foot into the music industry's door with features on The Weeknd's Angel and Kygo's Stay, Maty Noyse steps out from the shadows with her debut single In My Mind. This song sees Noyse pleading with the object of her affections to give her a chance, while making peace with her previous relationship behavior. She makes use of the "indie girl" affectation in her vocals in that some of the lyrics are difficult to determine on the first few listens. Overall, In My Mind is catchy and a promising start for a new artist.
The music video is a Tumblr aesthetic blogger's dream come true: the gorgeous Noyse spends two-thirds of the time arguing with a toned, tattooed male model in a hotel room surrounded by flowers, with the remaining third lounging in delusions of jungles and bathtubs. Toward the end, she contemplates leaving, but chooses to stay before he wakes up. The art direction is wondrously oversaturated.
In My Mind is now available for purchase and streaming.
Copyright The Gayly - 10/18/2016 @ 8:40 a.m. CST