by Taylor Brunwald
Music Critic
Calum Scott – Dancing On My Own
Openly gay Calum Scott became famous in the United Kingdom after appearing on Britain's Got Talent, flooring the island nation with his cover of Robyn's Dancing On My Own. While it was a sleeper hit and eventual smash across the pond, his ballad interpretation of a danceable heartbreak has only recently made its way stateside.
Perhaps most notable in this release, aside from turning a gay favorite dance-pop track to a piano torch song inspired by Kings of Leon's cover, is the pronouns in the lyrics remain unchanged from the original. In Robyn's song, a guy ditches her for another woman in a club; in Scott's cover, presumably the same thing happens to him. This leads to a gay-bisexual interpersonal conflict rather than a usually-seen love triangle, which is not often heard in modern pop.
Dancing On My Own is now available for purchase or streaming, with remixes available by Tiësto and Ben Dooks.
Valerie June – The Order of Time
Up-and-coming bluegrass and soul singer-songwriter Valerie June continues to stand out thanks to her "organic moonshine roots" approach to Americana on The Order of Time, her second album released on a major label, but fifth overall. June proves she is among the best of Americana with what should be her breakout album.
While the delivery of her trademark Tennessee accent is often remarkably nasal, June can still be felt even if not always easily understood. Love You Once Made is a heart-wrenching account of falling out of love ("We watched the sunsets on the shoreline/Walk hand in hand toward the starshine"). Shakedown is a foot-stomping good time and lead single Astral Plane finds her exploring the metaphysical in enlightenment.
June's exploration of various traditional American genres are well demonstrated within this album's forty-three minutes. The sweet With You is standard '60s singer-songwriter folk, Slip Slide On By is undeniably blues and closing track Got Soul is, as the title says, soulful with a hint of gospel. Fans of the traditional will find everything to love here.
The Order of Time is now available for purchase or streaming.
Charli XCX – Number 1 Angel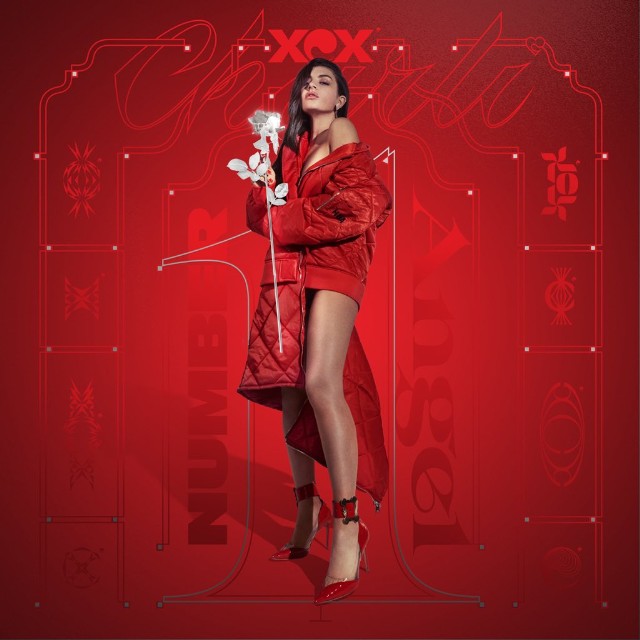 Since the catchy single After the Afterparty was released and slept on in late 2016, her third album was anticipated to be released a few months later. In the meantime, she's released her first mixtape, Number 1 Angel, which sounds nothing like the previously released single would lead us to believe.
Largely produced by AG Cook, the head of experimental collective PC Music, Number 1 Angel stays true to the singer's practically-rock sound, yet is more chaotic in delivery. Charli's lyrics have largely begun to sound more confident yet vulnerable, especially on ILY2 the bisexual-leaning Emotional. Half of the tracks feature collaborations with other singers, to mixed results: MØ and Uffie complement Charli's sound on 3AM (Pull Up) and Babygirl (respectively), while rapper CupcakKe steals the show on the tawdry Lipgloss.
Number 1 Angel is now available for purchase or streaming.
Tayler Buono – Technically Single
Pop singer Tayler Buono explores the modern liminal point of time in a relationship when one is Technically Single but emotionally unavailable in her latest single. Co-written by Buono and the combination of Cardiknox and Matt Thomas, Technically Single features sparse, trap-inspired bass and occasional chirps over the singer's lightweight vocals.
"Don't wanna lose me or see me with some other guy/But what am I s'posed to do if I can't call you mine?" she sings while determining what to do with her current interest. The result sounds more resigned than her words let on.
The music video features a soft color palette with imagery of smashing a rotary phone, flowers burning, guys with varied interest in Buono and a lineup of silhouettes illuminated only by smartphones. The only reprieve off the set and into reality comes from riding in the back of a convertible in a nondescript town.
Technically Single is now available for purchase or streaming.
Copyright 2017 The Gayly – April 19, 2017 @ 10:20 a.m.