Wrabel – We Could Be Beautiful EP
It is criminal that openly gay singer-songwriter Stephen Wrabel remains largely unknown. On his latest EP, We Could Be Beautiful, he takes past heartache and weaves it into pop that dances around indie and adult contemporary. The versatility demonstrates his strengths in crafting music worth remembering.
Lead single 11 Blocks recounts his first time falling in love with a man before falling out with him. Bloodstain details the agony of investing too much in those who don't reciprocate, but he still feels the experience is worth the pain: "I would rather love and bleed than never feel love at all." Ritual is a delightful disco moment.
Wrabel, who performs under his family name as a mononym, has written for contemporaries including Adam Lambert, Pentatonix and Will Young. The five songs on this EP prove why his name should be known like theirs.
The We Could Be Beautiful EP is now available for purchase and streaming.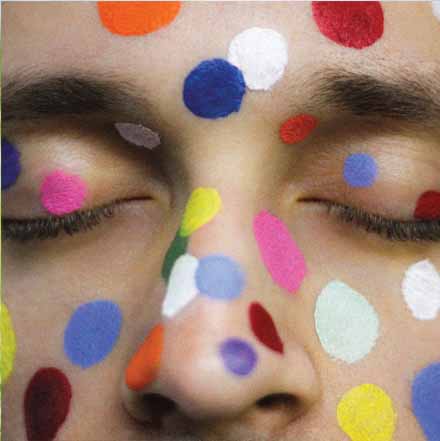 Pet Symmetry – Vision
Pet Symmetry, a side project of Evan Weiss (of Into It. Over It.), Erik Czaja and Marcus Nuccio (of Dowsing), takes emo back to its post-hardcore roots, proving joy lies within the rock subgenre. Like emo in its early years, most of the tracks flirt with a three minute length, losing none of the emphasis on honestly expressing themselves.
Stare Collection views the zeitgeist dismally while sounding fun about it. Compromise is key on 50 % while regret fuels the tender Mostly Water, where Weiss laments aging while trying to relive careless youth.
You & Me & Mt. Hood is a chill track about hanging out with girlfriend Kate Grube (of Kittyhawk) in Portland: "I've worked too hard to feel so empty/So take me out and show me around." The two duet on closing track Lint Roller.
Emo holds a largely inaccurate stereotype based on the punk-pop phase marketed as "emo" in the mid-Aughts. Revivalists such as Weiss demonstrate there's more to the subgenre than what may immediately come to mind.
Vision is now available for purchase and streaming.
Ariana and the Rose –Retrograde EP
Ariana DiLorenzo of Ariana and the Rose has cited Kate Bush and Robyn as driving creative influences to her project's sound. However ambitious it may sound, the seemingly incompatible genres of baroque pop and grandiose synth-pop blend on the Retrograde EP.
Opener How Does That Make You Feel is a seductive and carnal track about exactly what it says. It leads into Love You Lately, a whiplash of a duet with RKCB about heartbreak. DiLorenzo affects her enunciation a bit on the dark and overwhelming These Ruins. Closing track Supercool is the sound of feeling carefree and triumphant.
"This EP marks the end of a period of my life that most literally felt like it was in retrograde," says Ariana in a press release. "Each track encapsulates these moments over the last year or so where I was really defining myself personally and artistically and the music is a sonic exploration of that growth and ultimately personal transformation."
The Retrograde EP is now available for purchase and streaming.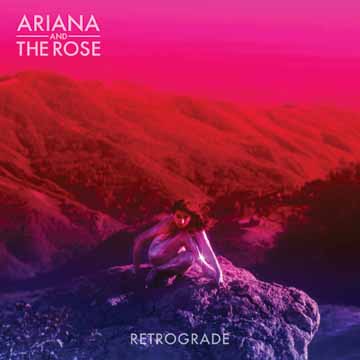 Miley Cyrus – Inspired
Blame it all on her roots. After inviting controversy with her comments trying to explain returning to her country origins, Cyrus goes from middle-of-road bohemian with her previous single Malibu to country ballad Inspired. Released "in celebration of [Pride Month] and the desperate cry for more love in this world," Cyrus sheds the hedonism of Bangerz and Her Dead Petz in favor of going full blown hippie.
"Death is life, it's not a curse/Reminds us of time and what it's worth," she sings, along with wanting to save the bees, dancing barefoot with her daddy and pondering God watching. It would sound more like a matured The Climb were the image shift not as sudden, almost seeming forced.
Inspired is now available for purchase and streaming. Cyrus's as-of-yet untitled next studio album is anticipated to be released later this year.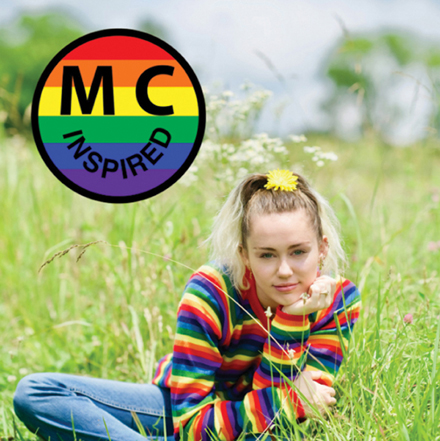 Copyright The Gayly - 7/24/2017 2:30 CST