Listen "Out" - Great music for November
by Troy Cheshier
Music Critic
Maroon 5 –What Lovers Do ft. SZA
Maroon 5 exploded onto the music scene in 2002 with their debut, Songs About Jane. They have been on the rise since. In recent years, driven by the visibility and success of front man Adam Levine, the band has become somewhat of a hit factory with singles such as Payphone and Moves Like Jagger.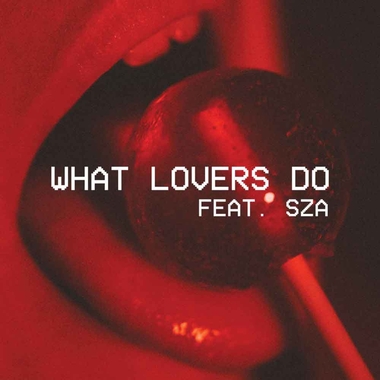 Their latest single, What Lovers Do is a synth-heavy, RNB/Pop song that is best appreciated on the dancefloor of a dark, haze-filled club while a cocktail server tries to con you out of ten dollars for an overpriced Jell-O shot.
The track begins with well-placed stabs of a bright synthesizer and rhythmic snaps as Levine sings, "Tell me, tell me if you love me or not, love me or not, love me or not?". It then quickly ascends into a chorus worthy of The Weeknd's faux 'Jackson persona'. SZA's presence feels like a breath of fresh air but serves little purpose other than breaking the monotony of Levine's vocals and giving the band crossover appeal with younger audiences.
While the song is undoubtedly catchy, it appears that Maroon 5 or Levine have become so comfortable with success that they are afraid of taking risks.
Perfume Genius – No Shape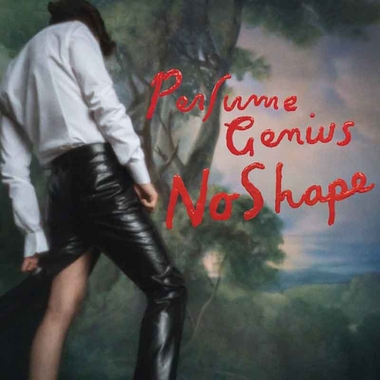 Mike Hadreas, the front man behind Perfume Genius' success, captured listener's ears and hearts with tales of addiction, abuse, mental illness and suicide. On his latest project, Hadreas appears to have come to terms with the tragedy of his youth and begun to embrace life in recovery with his boyfriend/musical collaborator, Alan Wyffels.
Otherside, a spiritual number, opens the album. In Slip Away, queer love is boldly celebrated. On Wreath, Hadreas, who lives with Crohn's disease, acknowledges the shortcomings of his body as he sings, "I wanna hover with no shape". Although his life has radically changed for the better, he still finds himself struggling to surrender to circumstances beyond his control.
The closing track, Alan is a reflective ballad that stands alone from the frenzied, glam-pop nature of the rest of the record. Hadreas, a recovering addict, finds himself at peace, "I'm here/ How weird".
No Shape is available to stream and purchase.
Reissue of George Michael's Listen Without Prejudice Vol. 1 out now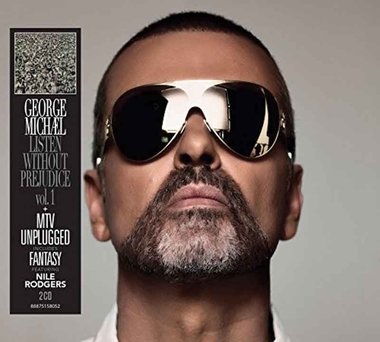 It's been nearly a year since the passing of the iconic pop-superstar. In the months preceding his death, the then 53 year old singer had been working on a documentary about his life and career.
The reissue of his 1990 Listen Without Prejudice Vol. 1 was originally slated for release in November 2016 but was postponed several times due to the singer's passing. The reissue--available as a 2CD and 3CD/DVD box set--was released on October 20th, 2017, a day before the release of Showtime's George Michael: Freedom.
The reissue includes the remastered Listen Without Prejudice Vol. 1 and Michael's famous MTV Unplugged, taped at London's Three Mills Island Studios in October 1996.
The deluxe set features B-Sides, remixes, and rarities as well as Michael's "Fantasy" featuring Nile Rogers. Also included is a DVD featuring two music videos, a live performance of Freedom '90 at MTV's 10th Anniversary, and the documentary The South Bank Show 1990.
Following the reissue of Listen Without Prejudice Vol. 1, is Showtime's George Michael: Freedom. This work gives a glimpse into the singer's struggles with stardom, professional criticisms at the height of his career, and the death of his first love, Anselmo Feleppa. Freedom also features interviews from Elton John, Stevie Wonder and Mary J. Blige.
George Michael: Freedom and the reissued Listen Without Prejudice Vol. 1 are out now.   
St. Vincent – New York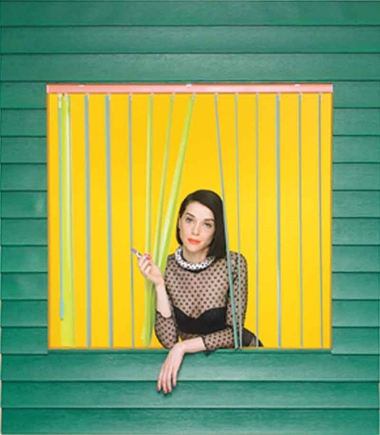 New York, the first single off St. Vincent's studio album - MASSEDUCTION, begins with a solitary piano and her voice, "New York isn't New York/ Without you, love". St. Vincent is known for her electric guitar and otherworldly sounds. She has ditched these elements in favor of a soft-spoken ballad befitting a cinematic romance.
The track serves as a stylistic leap from previous recordings, but doesn't lose its edge. Remaining true to form, the artist delivers, "If I last-strawed you on 8th Avenue/ Where you're the only motherfucker in the city/ Who can stand me". From here, the song picks up into a marching anthem that only serves to further the narrative. She sings, "I have lost a hero/ I have lost a friend/ But for you, darling/ I'd do it all again".
New York is St. Vincent's first collaboration with Bleachers' Jack Antonoff. If this single is any indication, listeners will have to grow to appreciate a more intimate and subdued sound than before. 
MASSEDUCTION was released October 13.
Copyright The Gayly – November 4, 2017 @ 10:30 a.m. CDT.