Listen OUT: Ssion, Alex Aris, Manelle Monae and Sakima
by Jex Druerie
Music Critic
SSION: O
Cody Critcheloe started SSION (pronounced "SHUN") as a punk art project in Kentucky and Kansas City, before relocating to NYC and becoming an indie darling that represented a more progressive and liberated era in pop music, placing him alongside luminaries such as Freddie Mercury, Pet Shop Boys, David Bowie and Boy George.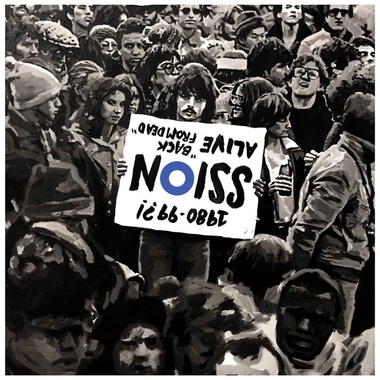 With the long-awaited* O, SSION comes full circle, both recalling and expanding on his trademark mix of grunge, psychedelic rock, glam, and 80s pop. The debut single, "Comeback," is as infectious a song as you'll hear this decade. Its follow-up, "At Least the Sky is Blue," is a perfect summer single with the same dusky sunniness as Empire of the Sun's best work.
The rest of the album runs the gamut from noise-pop to cerebral electronica and funk and features appearances by Róisín Murphy, Sky Ferreira, Devendra Banhart, MNDR and others.
(*His previous release, 2012's Bent, is in my personal top 5 albums of all time.)
Alex Aris: Can You Feel It
It's Swedish pop musician Alex Aris's new single, the sleek and slinking "Can You Feel It." The recent Berlin transplant showcases his smooth voice over a danceable but midtempo track, retaining the moody lyricism of his debut song, "Wrong Love."
Written in Sweden, the song treads the line between joyful and melancholy, in the end retaining a sense of hope, a staple in the crooner's previous work.
Having worked with the likes of Enya and David Guetta in the past, as well as having been one half of the electro pop duo Max Elto with Tom Liljegren, the Stockholmare has recently branched off on his own, and from the sound of his two new tracks so far this year, he has a brilliant solo career ahead of him.
Janelle Monáe: Dirty Computer
Recently out pansexual Janelle Monáe's new album, Dirty Computer is sexy, sexual and political. In typical fashion, she easily recalls the greats of soul and funk; and not more than a little, Prince. Her ability to transcend her influences has always been hit and miss, and she falls short of that a few times on Dirty Computer.
In fact, she attempted to deflect the specific criticism of sounding too Prince-influenced by inferring that he had a hand in the creation of some of the album. His influence is nowhere more on display than the album's centerpiece, "Make Me Feel," which could have come right off Under the Cherry Moon.
Monáe has been accused of being somewhat "manufactured" to perform, and she may be attempting to shed that image on Dirty Computer, as it's clearly her most personal album. There are still traces of that overproduction and calculated precision, but overall the album works, because Monáe finally lets us in.
Sakima: Show Me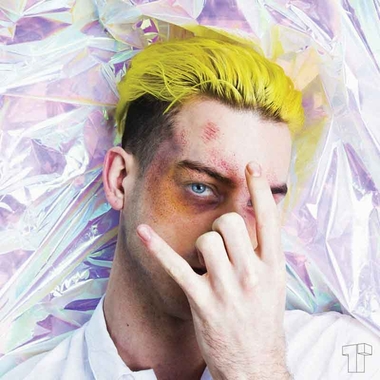 British alt-pop artist Sakima has always put queer sex front and center in his music, and with "Show Me," he has no intention of stopping now. The song is about the moments leading up to sex, where two lovers perform a silent dance and communicate using only their bodies.
Sakima recently told Billboard that, as a gay man, he can relate to the queer experience of not being able always to express how you feel. He then discussed the historical use of body language in queer sexuality, which also informed the lyrics.
The soaring background vocals on the chorus lend to the song's euphoric quality, and listeners will likely find it just as catchy as his previous single, the dark and doubtful "Death Is In the Air." He is working on a new, longer-form project, titled Project Peach, which currently has no release date.
Copyright The Gayly – July 19, 2018 @ 1:25 p.m. CDT.