Mary Arbuckle named POZ top 100 influencer
by Janice Francis-Smith
Staff Writer
POZ named Mary Arbuckle, executive director of OKC's Other Options, Inc. (OOI) as one of the top 100 women in the U.S. improving the lives of people with HIV. The eighth annual POZ 100 list focuses on the contributions made by women in the fight against the virus.
"I'm very honored," said Arbuckle. "To have touched the lives of these clients every day. Without Other Options, I don't know if they would be here still."
POZ is a magazine based in New York and serves the community of individuals with HIV. The magazine chose those included in this year's list to highlight the contributions of women all over the U.S., from all walks of life, who have made significant contributions to improving the lives of those living with the virus. Women represent about a quarter of people living with HIV, but they are often ignored or dismissed as an afterthought in the larger discussions surrounding HIV/AIDS, the magazine noted.
Arbuckle was nominated for the recognition by both a board member and a volunteer, who've seen firsthand the work OOI is doing to help those with HIV get the services they need in Oklahoma.
"I'm thrilled that Mary was honored with this designation, but I think there might be too many zeroes in it [100]," added Bret Streetman, board president of OOI. "I probably don't even know half of what Mary does for the community, but just the stuff I do know makes my jaw drop in awe.
"She's an amazing lady with a giant heart, and I can't think of anyone more deserving of this honor than Mary Arbuckle."
OOI's work encompasses the entire state of Oklahoma and reaches around the world. OOI's programs include a food pantry, a home delivery program and a humanitarian medication program. Arbuckle has been executive director of OOI since 2009.
"The food pantry program is unduplicated in three-fourths of the state," notes Arbuckle. Unlike many other food pantries that limit clients' visits to a few times per month, OOI allows clients to get what they need every week.
The Friends Food Pantry at OOI is the only free food source in the 405 and 580 area codes for the HIV population, serving more than a thousand adults and children. The program works to make sure clients' nutritional needs are met, as those with HIV typically require a higher intake of proteins and complex carbohydrates.
OOI's humanitarian medication program reaches around the globe, providing more than a billion dollars in medication to individuals in more than 30 countries. Donated medicines treat clients not just for HIV but to address other health issues as well.
OOI was founded almost 30 years ago by Arbuckle's late mother, Cookie, who had worked as a social worker in the Oklahoma medical system and was often assigned patients with HIV. "People did not want to deal with HIV, so that's who she was given," said Arbuckle. Cookie took early retirement in the late 1980s and started OOI to provide services to HIV+ individuals, including counseling and education.
Though both the demand for and the reach of the OOI program has expanded drastically over the years, it has remained a grassroots organization, relying on volunteers, donations and fundraising events to pay the bills. OOI does not receive funding from the state or city government.
"It's a challenge but it's something I stand by," added Arbuckle. "I am the only paid employee. The volunteers and clients run this organization – all I do is pay the bills. The volunteers are our saving grace."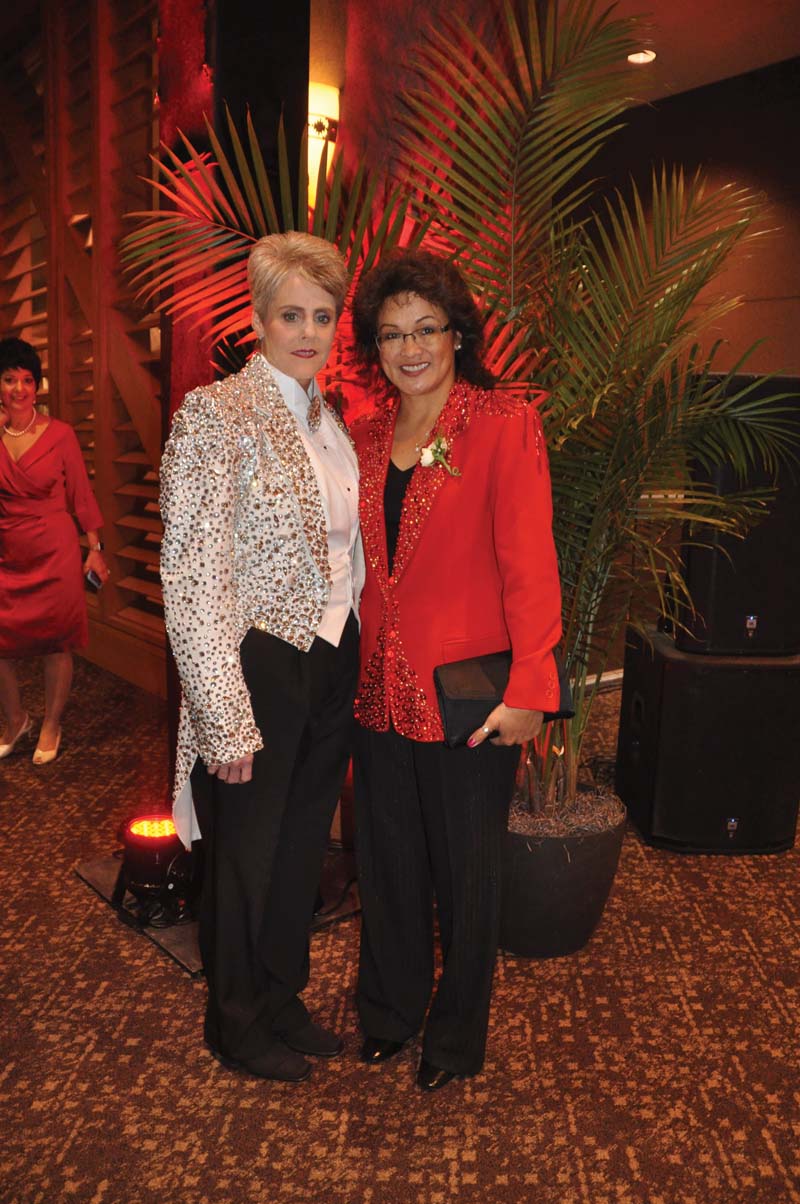 With the recent cuts to state agencies, Arbuckle expects the demand for OOI's services to continue to grow in the near future. The majority of the food provided is purchased with grant funds at a bulk rate from the Oklahoma Regional Food Bank. What food items OOI is not able to get from the Food Bank is provided through donations from businesses, churches and private individuals.
Last year, OOI provided 750 meals on Thanksgiving day; this year Cookie's Thanksgiving is prepping to provide 1,000 meals.
For more information about OOI and the work they do, visit www.otheroptionsokc.org.