Trans activist confronts Caitlyn Jenner for supporting Trump
At a performance by the Trans Chorus of L.A., Ashlee Marie Preston, the editor-in-chief of Wear Your Voice Magazine saw Caitlyn Jenner and took the opportunity to confront her over her support of President Trump.
"It's really fucked up that you continue to support somebody that's erasing our fucking community," said Preston.
After further incriminations by Preston, the event co-chair, Dena Williams approached the situation seeking to calm down Preston.
Preston then called out Williams for prioritizing Jenner's money (alleging donations) over her politics by calling Williams "complicit."
Banter continued and eventually Jenner stated, "you don't know me."
Preston's response? "Yes I do! Oh my god, oh my god. It's ridiculous! You're a fucking fraud and a fake."
Jenner's expression continued to be emotionless as she walked away without further response.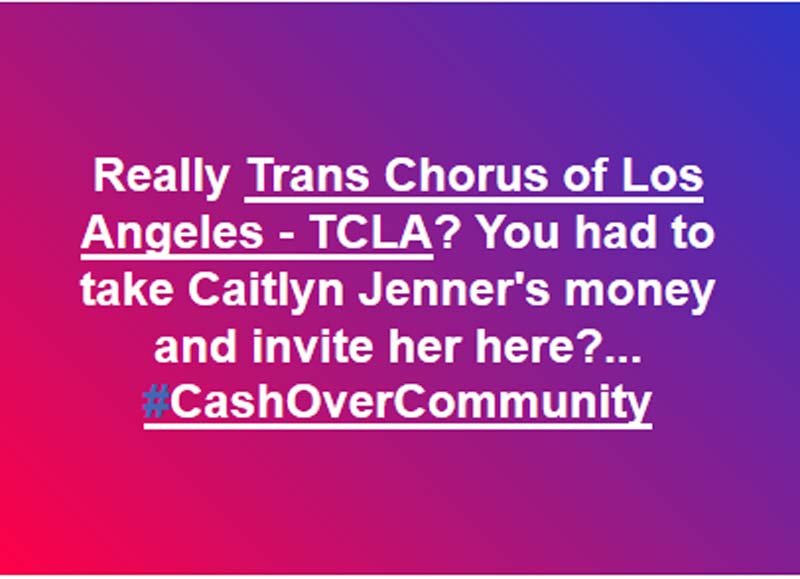 Copyright The Gayly - 8/28/2017 4:01 p.m.