Queer School initiates scholarship for transgender community
by Robin Dorner
Editor in Chief
When Asa Leveaux watched the new documentary, Disclosure, he said it changed something within him. He has also seen the work in the transgender community by Free Mom Hugs founder, Sara Cunningham and her team, which he said has also transformed his life.
"I never considered what trans humans go through just to be who they are," said Leveaux. "I decided to do better, and even though I don't have a large following like Free Mom Hugs or a documentary, I focused on what I could do with what I've built so far."
Considering what transgender people go through made him decide to do a scholarship through the Leveaux Foundation, which operates Queer School. This organization provides a holistic inner transformation from a place of wishing to freedom of being, offering masterclasses for the global LGBTQ Community.
Affiliated with Queer School is the Phoenix Resurrection. This organization is where the scholarship will be administered. The award is for assistance to anyone who is transgender and wants to change their name legally.
Leveaux chose this name because he wanted something that spoke to the personal journeys of the transgender community, as well as making it obvious that this was something for trans people.
"A Phoenix is a mythical creature flies the highest heights, then comes burning and crashing down, and plummets to earth," said Leveaux. "From those ashes, the Phoenix is reborn. I liked the rebirth, reborn aspect that trans people go through. I wanted to highlight and celebrate that aspect. There's Pride in that."
Leveaux said the Phoenix Resurrection will provide the fees that it takes to have the name change done legally. "We want to decrease some of the barriers for trans people to have the identification they need."
Leveaux has written bestselling books on several topics, including I Am Man Enough: 365 Affirmations for Men and I Am Woman Enough: 365 Affirmations for Women. The books include a daily encouragement with notes, quotes and stories that help women and men put their lives into perspective.
He also served honorably in the United States military, which allowed him to be the recipient of the Bronze Star. Leveaux says he leverages his unparalleled skillset to propel his success as well as the growth of his colleagues and clients.
The scholarship is currently available to members of the transgender community across the nation, excluding Florida, California and Louisiana.
In Oklahoma, it is $165 to $250 to change the name on your driver's license.
For members of the transgender community to qualify for the scholarship, visit www.phoenixpride.co and fill out the application with their current name, their chosen name, the state they live with address and phone number, pronouns and how they identify. Then, explain why they should be selected for the scholarship. From there, a committee will vote to choose the winner.
Leveaux made it clear, "It's all about how the person identifies, nothing else."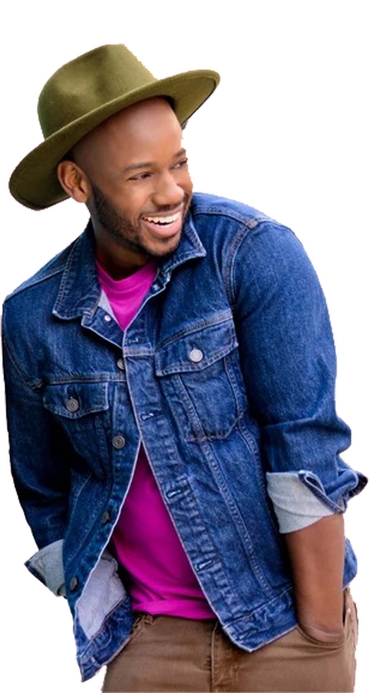 Asa Leveaux, founder of Queer School. Photo provided.
Copyright The Gayly. 8/20/20 @ 11:38 a.m. CST.