The origin of 420; a time to come together
by Robin Dorner
Editor in Chief
Do you know the origin of why smoking pot and the date 4/20 are used simultaneously? Cannabis smokers and most non-smokers recognize April 20 or 4/20 as somewhat of a holiday for cannabis culture, but few actually know how the date got chosen.
An OKC 4/20 event will be celebrated at Organics OKC with a "Organics 420" event from 10 a.m. to 5 p.m. on, no doubt, April 20.
"We'll have seed, nutrient, and soil vendors present, as well as local artisan vendors," said Krysta Wesselman, spokesperson for Organics OKC. "Door prizes, raffles, and exclusive sales will be available that day."
Door prize and raffles will include items such as a Magic Butter Machine (used to make "for adults only medicated butter"), a butter mold, a trim bin with mini snip shears, gloves and bud catcher.
"Organics OKC is the oldest and first hydroponic shop in Oklahoma City," added Wessleman. "We have been in business for nine years and, as part of the community, we have been major advocates of cannabis use and legalization for its healing properties and were majorly involved in getting 788 passed.
"We are proud to help anyone learn how to grow their own gardens as well as their cannabis."  
She said it's important for people to know and understand the uses of cannabis, strains, types, etc., so they can treat themselves according to whatever ailments they have.
"That way, people can understand the herb they're using and putting into their body."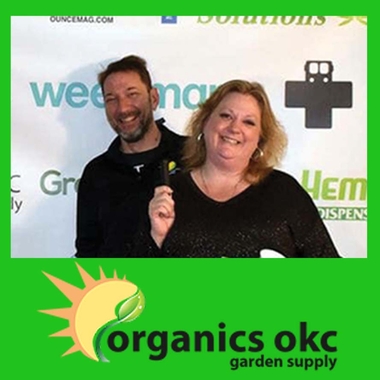 Now you know where to celebrate 4/20, here's the rest of the 420 story.
According to TIME Magazine, some say "420" is code among police officers for "marijuana smoking in progress." Some note 4/20 is also Adolf Hitler's birthday. And some go as far as to cite Bob Dylan's song Rainy Day Women #12 & 35 because 12 multiplied by 35 equals 420.
However, TIME said, to put it bluntly, those stories of the history of how April 20, and 4/20, got associated with marijuana are false.
The most credible story traces 4/20 to a High School in Marin County, Calif (1971). Five students (Steve Capper, Dave Reddix, Jeffrey Noel, Larry Schwartz, and Mark Gravich) would meet up at 4:20 p.m. at a specific location. They chose that specific time because extracurricular activities had usually ended by then.
This group would say "420" to each other as code for marijuana.
Reddix told TIME in 2017, "We got tired of the Friday-night football scene with all the jocks. We were the guys sitting under the stands smoking a doobie, wondering what we were doing there."
Later, Reddix worked as a roadie with Grateful Dead bassist Phil Lesh. The band is said to have helped popularize the term "420."
As the story goes, in December 1990, a group of Deadheads in Oakland handed out flyers that invited people to smoke "420" on April 20 at 4:20 p.m. One ended up with Steve Bloom, a former reporter for High Times magazine, considered an authority on cannabis culture. The magazine printed the flyer in 1991 and continued to reference the number.
Soon, it became known worldwide as code for marijuana. In 1998, the outlet acknowledged it was the five High School boys who were the origination of the term "420" as it relates to marijuana.
Organics OKC is located at 2828 N. Penn, near the OKC gayborhood. Their "Organics 420" event is, of course, on April 20 from 10 a.m. to 5 p.m. They'll also have a booth (#614) at Canna Con at the Cox Convention Center April 18 and 19.
Visit www.organicsokc.com for more info.
Copyright The Gayly. 4/12/2019 @ 10:01 a.m. CST.