Vick's films for the month
by Vick Silkenpen
Requiem For The American Dream: It is now quite evident that the news cycle concerning politics is revolving so rapidly that if you try to mentally grasp it all, you can smell a ball bearing burning in your head. It seems obvious to me that one can just ignore all the daily events pouring out from the antics of the present administration or you can fit them into a paradigm that at least explains some of it.
That was the value I received from watching this film featuring social critic and leftist intellectual Noam Chomsky's Ten Principles of Concentration of Wealth and Power. These principles bringing about the decline of the middle class and allowing the crunching rise and continuing control of the small elite of the superrich portion of the one percent are as follows: reduce democracy, shape ideology, redesign the economy, shift the burden, attack solidarity, run the regulators, engineer elections, keep the rabble in line, manufacture consent and marginalize the population.
The three doc filmmakers cleverly use a series of clips of interviews with Chomsky over four years. They are intermingled with great archival footage and images to illustrate Chomsky's Ten Principles so thoroughly. Even though this doc was made before the last national election, it fits amazingly well with explaining the deluge of current political events.
Chomsky positively expands your socio-political-economic consciousness which may lead to ways to confront such oligarchy.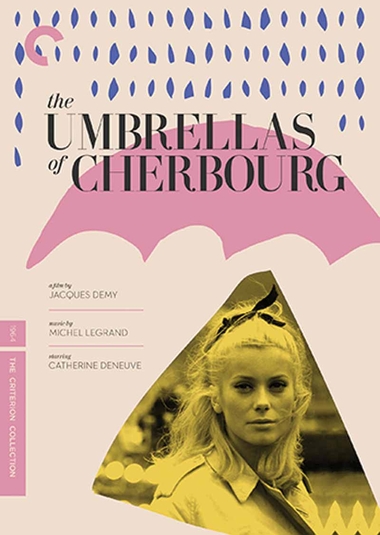 The Umbrellas of Cherbourg: It is now well established that excessive tweeting causes distraction to the things that really matter. No, I don't mean while driving or running the country. I'm talking about the Best Picture Oscar fiasco that happened due to a PricewaterhouseCoopers employee tweeting when he should have been making sure he was handing out the correct winner envelope.
Moonlight ultimately got that well-deserved Oscar but La La Land did win five others including Best Director given to its writer/director Damien Chazelle. Many of the delightful experiences of viewing his film musical are the numerous reference scenes to predecessor musicals such as Grease, West Side Story, Sweet Charity, Shall We Dance, The Band Wagon, Moulin Rouge, An American in Paris, many from Singin' In The Rain and more.
Chazelle makes no excuses for his obvious and absolute love for Jacque Demy's 1964 film-in-song opera that uses an eye-popping cinematic color palette in combination with composer Michel Legrand's unforgettable musical scoring as every word of sometimes mundane day to day life is sung. When I watched this again recently I was struck by not only the absolute charm of it all but by the irresistible narrative which no doubt became ingrained with a very young Chazelle.
You either love Umbrellas or you really do not since it also requires letting it work its magic in a foreign language with subtitles as it gradually transcends all the banality. But it works for me over and over (complete with misty eyes) since we all should relate to the twisting paths of listening to and/or ignoring the human heart.
Copyright 2017 The Gayly – April 28, 2017 @ 12:20 p.m.