Vick's Picks: Two great movies for November
By Vick Silkenpen
The Vanishing of Sidney Hall: The idea of an extremely young writer being vaulted rapidly into fame may seem a bit contrived if I had not seen it happen with my own eyes.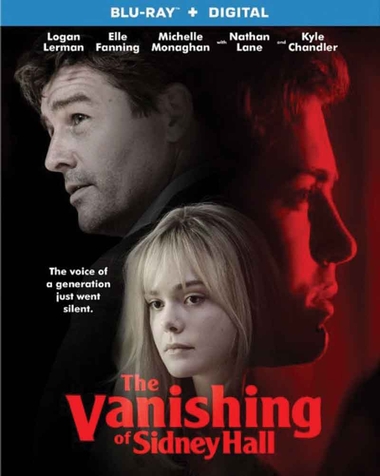 I was in Will Rogers high school in Tulsa and Susie (S.E.) Hinton was becoming noticed and published with her book, The Outsiders, which so memorably depicted the tensions at my school.
Sidney Hall (played well by Logan Lerman) is a gifted high schooler who writes about the mysterious circumstances surrounding the suicide of a popular school athlete. Though they had been childhood friends, they had grown apart. Elle Fanning is literally the girl next door (or across the street) who twines in and out of Sidney's life even as fame intrudes and interferes.
Yes, this film and story, directed by Shawn Christensen, does, at times, seem to be digging at clichés and tropes borrowed from movies about rising and tortured authors going clear back to "Youngblood Hawke" or beyond. But the suspense and mystery of the narrative are there.
However, if you are willing to let the emotions wash over you along with the twists of the non-linear events and dialogue which requires close attention, you will enjoy this film immensely.  
Taking the journey with Sidney may seem a bit lost and confusing at times but the trip is worthwhile, and it deserves more than short shrift.  
The Big Sick: The rom-com genre has lots of hazardous corners to navigate for the majority of viewers to actually believe what they are watching. So, if it is based on a true love story written by the couple who fell in love, it tends to smooth out the ride and net a lot of award nominations in the process.
Pakistan-born comic Kumall Nanjiani (you may know him from the series Silicon Valley) was honing his standup routine on stage when he began to be heckled by writer (then grad student) Emily V. Gordon (portrayed perfectly by Zoe Kazan).
This incident leads to a one-night stand that is anything but that. The two become wrapped up in each other as complications rear up from the objections of Kumall's traditionalist-Pakistani parents against Emily. Things really begin emotionally twisting when she is stricken and put in a coma due to a rare condition labeled Still Disease. The illness brings in Emily's parents played on the money by Holly Hunter and Ray Romano.  
Just like Mom's soup seems to help cure a cold, this all blends into a warm soup to ease cultural differences and feels so deliciously good that it has you truly laughing straight from your heart. 
Copyright The Gayly – November 21, 2018 @ 7:15 a.m. CST.