Vick's Picks: Two movies for your holiday season viewing
By Vick Silkenpen
22 July: Now that mass shootings in the U.S. are becoming so common, perhaps it is in order to examine one in detail.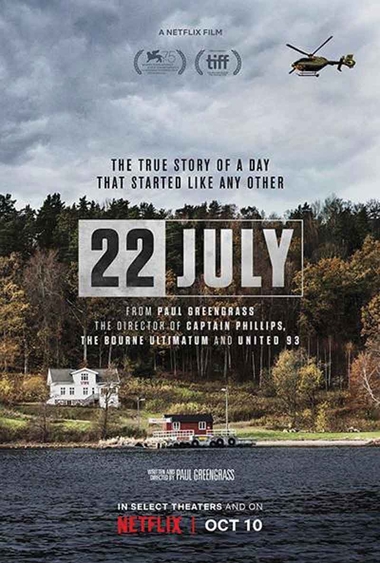 This story did not happen within our shorelines, but can still deliver dire parallel warnings nonetheless. Unfortunately, we are becoming progressively numb to these shootings within days after they happen.
This movie recreates the real 2011 slaughter of 77 people in Norway when a far-right terrorist first set off a deadly bomb in Oslo. He then proceeds to a leftist summer camp on a small island and coldly killed the security before he hunts down terrified teens.
Director Paul Greengrass then tightens our focus on the lingering physical wounds and emotional damages within a young survivor and his search for strength to continue and testify against the chilling killer in court. The impact on the viewer causes a weird mixture of feelings.
You may experience sensations like viewing a thriller with everything from layers of anger to empathy, but there are so many dense emotions it is hard to track them. The political warnings are evident as plainly illustrated when the disguised as a policeman killer calmly stalks his teen victims while exclaiming with self-satisfaction, "You're going to die today, Marxists!"
The harrowing aftermath of such deplorable actions is far reaching and painful beyond belief. 
The Post: In late April of 1980, I was arrested in Washington, DC in the march from the Department of Energy to the Pentagon. In front of me Daniel Ellsberg was arrested, but it took me most of the day to accomplish my arrest.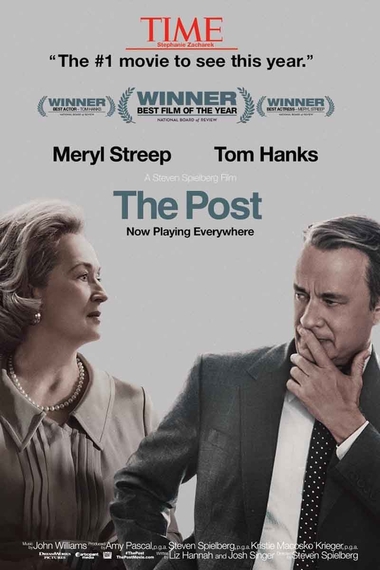 In 1971 Ellsberg had leaked the Pentagon Papers which not only revealed to the public that their government officials were lying to them about the Vietnam War, but that those documented lies went deep into our history through four presidents.
It was up to journalists, publishers and the press (referred to very recently as the "enemy of the people") to get this truth out to the public and the world. This was 1971 which was pre-Watergate. Decisions made by The Washing Post to publish Ellsberg's massive leaks were not only brave but highly complicated and determinative to maintaining an essential freedom and function of the Fourth Estate (and possibly Fifth).
Publisher Katharine Graham (Meryl Streep) and editor Ben Bradlee (Tom Hanks) had to dig deep into themselves to find the grit even though it could mean jail time and financial devastation and to buck the legal threats flooding at them from a rampaging president. 
Directed and produced by Steven Spielberg, this one will stay timely for at least the next two years.
Copyright The Gayly – December 24, 2018 @ 7:10 a.m. CST.