When my teen came out to me
by Elisabeth Slay
Staff Writer
October 11 is the 30th anniversary of National Coming Out Day. With this in mind, The Gayly gained insight into the minds of four mothers whose children came out to them.
From various parts of the Southern region including Kansas City, Oklahoma City, Wichita and Fayetteville, their stories were both similar and different.
Kansas City resident Laurie Enneking took her daughter Olivia to her first Pride celebration this summer.
Fourteen-year-old Olivia came out as a lesbian to her mother in the car last fall. Laurie's only response was acceptance.
"She said, 'OK?  That's it?' And I said 'Olivia, I always told you I wanted you to be two things happy and a good person. Being gay doesn't change either of those,"' Laurie said.
According to Laurie, Olivia's coming out was a moment where the two became closer in their relationship.
"I think it proved to Olivia that she can come to me with anything and that I always have her back," Laurie said.
Laurie said she wants Olivia to be herself; especially as she gets older. She wants her to enjoy the chaos of life and know her mom is always there.
"I want her to surround herself with an amazing tribe. I hope she finds love and builds a family," Laurie said. "I hope she still visits me when I'm old."
Like Laurie, Fayetteville mother, Tamara Gordy took her son Alex to his first Pride.
However, the two remember his coming out differently.
"While my recollection of Alex coming out as transgender (and panromantic) is that I was supportive. In discussing it with him, I've found that he recalls it as me not saying a lot about it at first," Tamara said.
Upon his coming out, Tamara admitted things were tough as she tried to understand her son and some challenges remain.
"I'm learning to communicate with my son as someone with the maturity often not shown by people twice his age," she explained. "We still have difficulties and disagreements, and some of those disagreements are regarding sensitive LGBTQ+ topics, but we have an open dialog."
Very soon Alex and his parents will meet with doctors to begin the first stages of his medical transition.
"First and foremost, we just want a healthy happy child. His gender is just an expression of who he is to the world. To me, he will always just be my baby," Tamara said.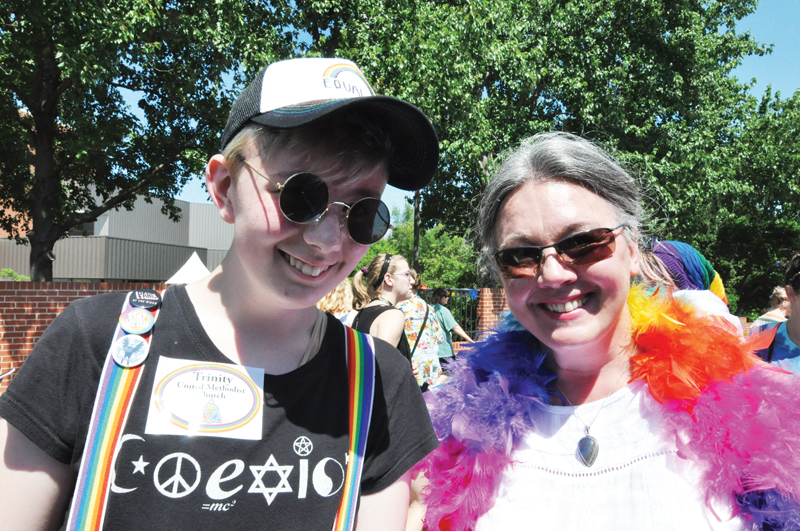 OKC mother, Kelley Fuechsel also supported her daughter, Jaclyn in 2015 when she came out as a lesbian.
"My first response was, 'I support you 100 percent. We have from the get go,"' Kelley said. "I was kind of relieved and I knew what she was going to share with her father and I was hard."
Kelley and Jaclyn have always had a strong bond, she explained, and nothing will change it.
"We have a close relationship. She feels comfortable sharing most things with me," Kelley explained. "She doesn't have to hide any secrets."
Kelley strives to be a role model for her daughter, and she wants Jaclyn always to be content with her identity.
"I hope for her to be strong, independent, comfortable in her skin and enjoy life to the best of her ability," she said.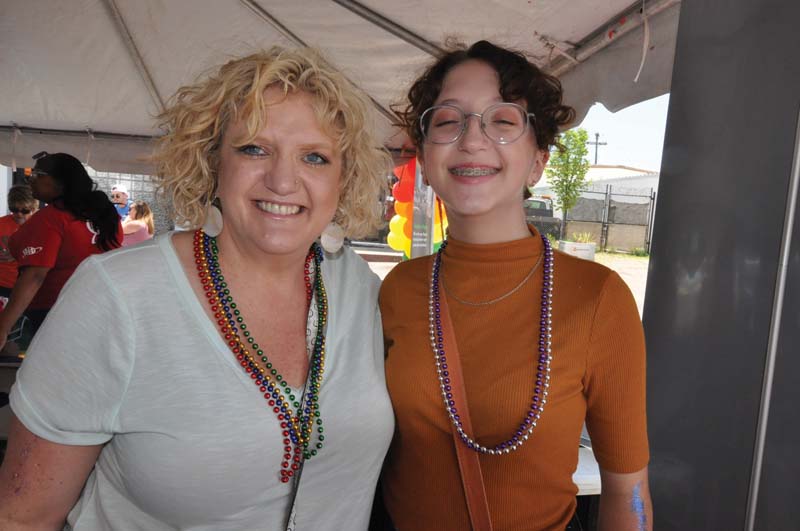 For most of these mothers their children came out to them as teens, but this was not the case for Wichita mom, Dawn Kesselman.
"Michael came out to me when he was 30 years old, though I kind of had an idea before then," Dawn said. "I just told him that I loved him the way he was no matter what."
Dawn explained their relationship was always tight-knit and it didn't change when he came out.
"We have always been close, but we are probably even closer now, we spend a lot of time together, and I enjoy it so much," she said. "I just want him to be happy, be who he is and know I'm always here for him."
For all these mothers, regardless of the challenges, all said they want happiness for their children.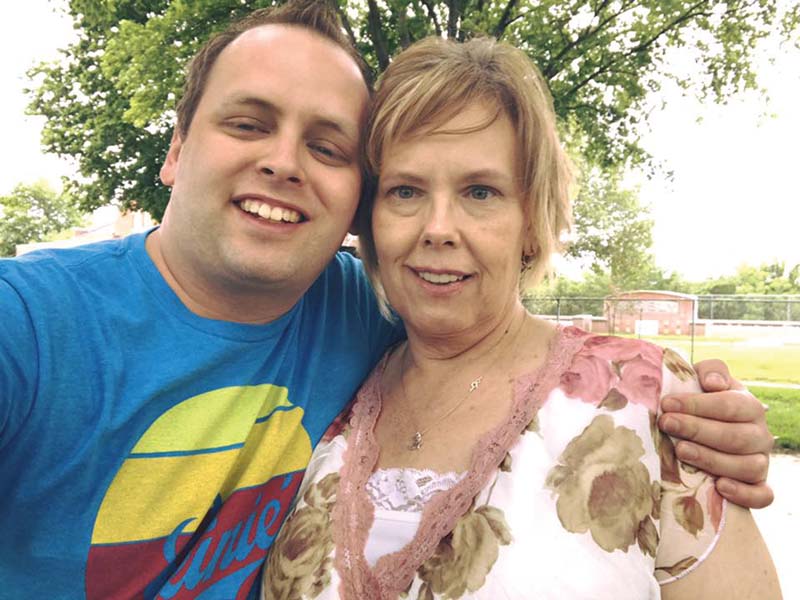 Copyright The Gayly. 10/9/2018 @ 11:58 a.m. CST.