28 "Drag Race" stars unite to help Puerto Rico
Phi Phi O'Hara may have been cast as a villain on Ru Paul's Drag Race, but last night she was the clear hero: The Season Four queen produced Queens United/Reinas Unidas, a benefit in Minneapolis for Puerto Rico that brought together a record 28 Drag Race veterans.
"I'm totally breaking brand for this," O'Hara told NewNowNext backstage at First Avenue. "It's powerful. It's showing how much power one person can do, whether you have a TV persona people like or not. This is reality."
More on RuPaul's Drag Race:
Trixie and Katya get their own show
Queens reignite for season three of "Rupaul's Drag Race All Stars"
RuPaul's big weekend
O'Hara hooked up with Flip Phone Events, an LGBT+ promotions company, and landed a venue with some major pop-culture pedigree. (Prince got his start at First Avenue.) Ticket sales alone brought in $50,000, and organizers expect to hit O'Hara's fundraising goal of between $75,000 and $100,000 when all is said and done.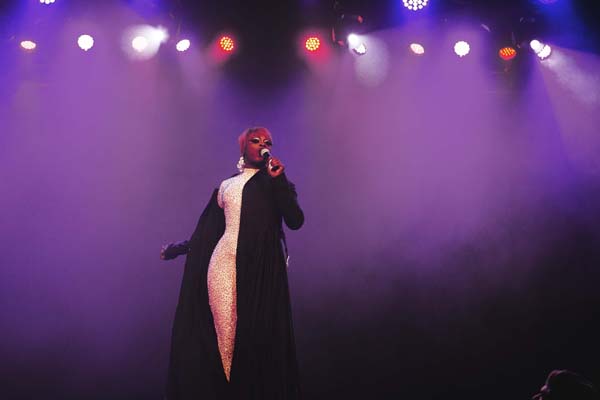 Among the performers were Bob the Drag Queen, Katya, Alexis Michelle, Jiggly Caliente and Ginger Minj, who emceed with Naysha Lopez. Chad Michaels lip synced to "Believe" in full Cher regalia.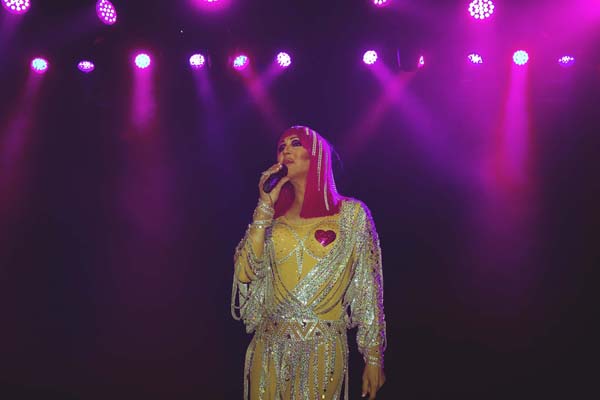 Jade Jolie gave us a pitch-perfect Taylor Swift (complete with marching-band uniform) and Pandora Boxx resurrected Barb from Stranger Things with a "#JusticeForBarb" sign.
All Stars Season 3 competitor Milk had the house in a tizzy, sashaying on stage in a black trash bag to the "Did you ever feel like you're a plastic bag?" line of Katy Perry's "Firework" repeatedly.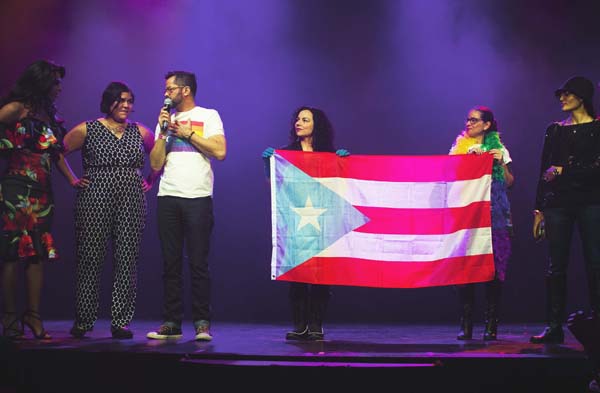 The performers all donated their time, as well as tips and merchandise sales. Several had connections to Puerto Rico, including Yara Sofia, who was born on the island. Her infamous catch phrase—"Echa pa'lante" (or "keep moving forward")—has a deeper meaning since Hurricane Maria.
And O'Hara hopes to keep moving forward with her charitable work, perhaps reuniting the queens for benefits for HIV/AIDS and breast cancer.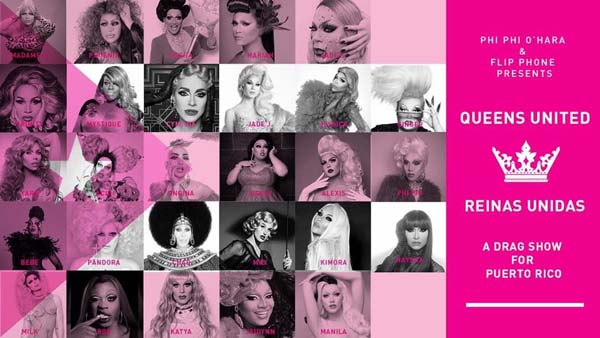 "Queens United is a great name," she says. "I hope we bring it back. Because our president is not doing his job, we have to step up to the plate."
Copyright The Gayly – November 8, 2017 @ 10:04 a.m.