Australia voted yes, celebs went wild on Twitter in celebration
Australians have made history, voting overwhelming in favor of marriage equality. 61.1% of those participating voted yes.
Celebrities, both Aussies and international, took to social media to celebrate the win.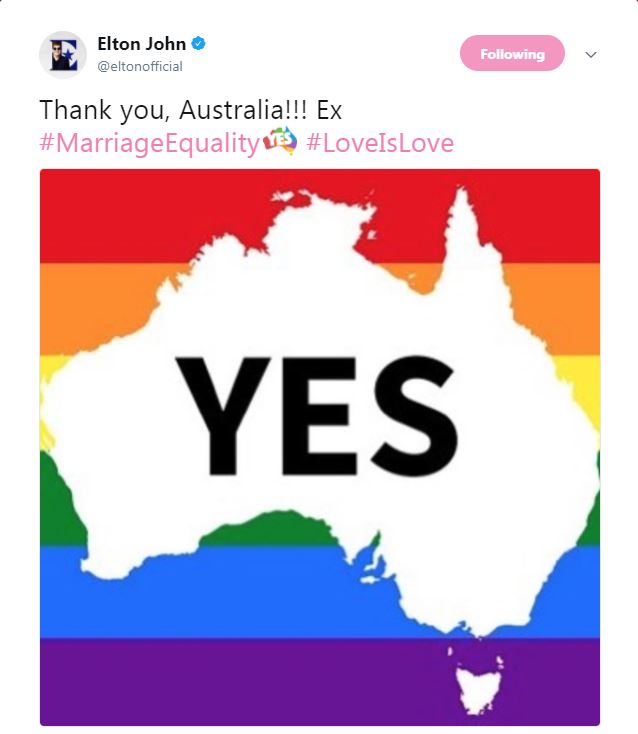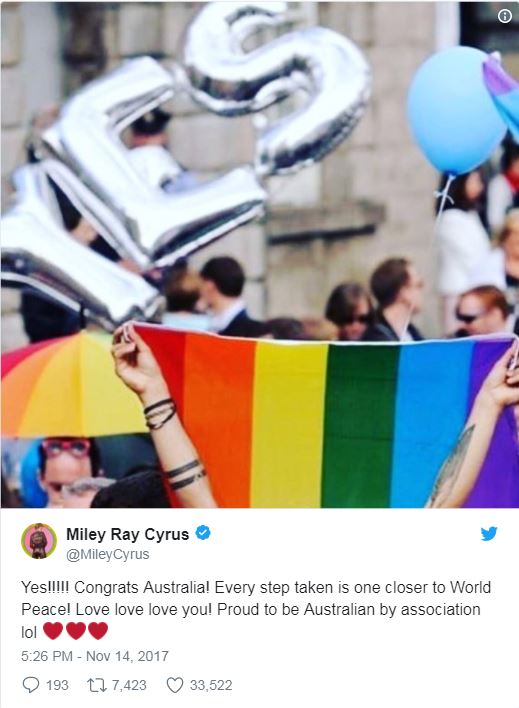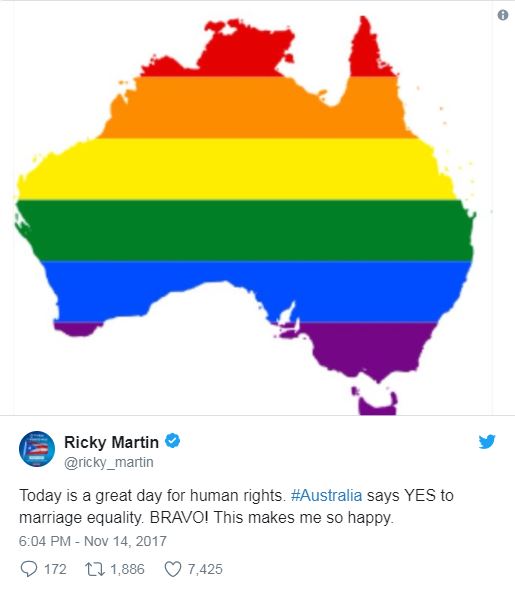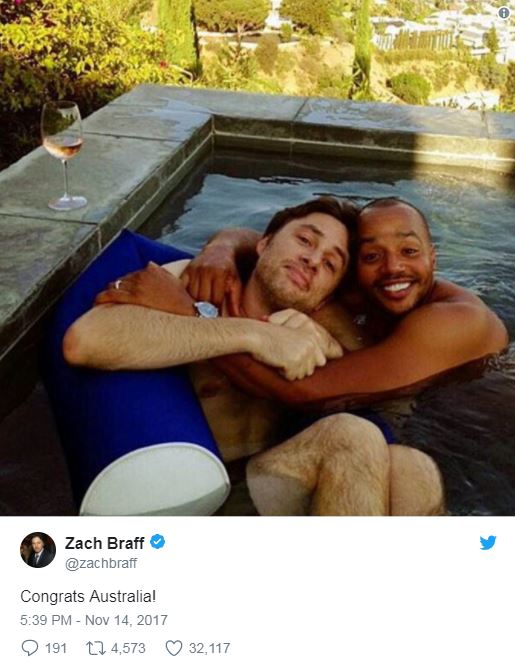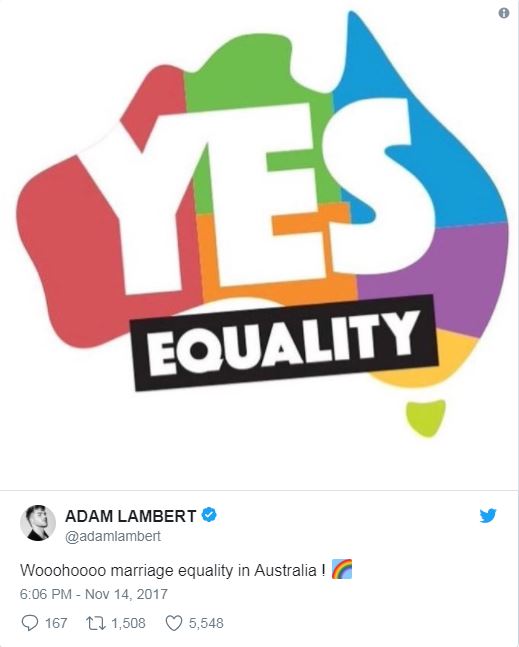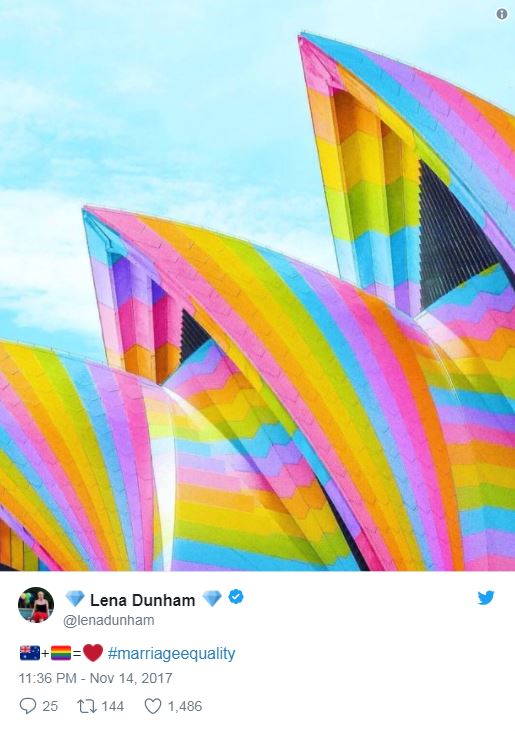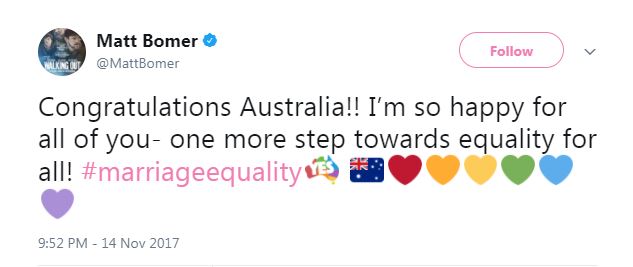 Copyright The Gayly – November 15, 2017 @ 9:50 a.m.