Freedom Oklahoma hosts youth town hall meeting
by Hayden Smith
Staff Writer
Following up on the 21 and over town hall meeting at Angles last month, Freedom Oklahoma held a special meeting Thursday night to address LGBTQ youth at Paramount Theatre.
The event, hosted by Executive Director Troy Stevenson, was geared towards helping the younger community advocate for themselves.
A panel was held which included officials and activists such as State Rep. Forrest Bennett, Oklahoma ACLU Director of External Affairs Allie Shinn and Planned Parenthood organizer Aaron Wilder, as well as youth advocates Madison Witman and Kelby Johnson.
Members of the panel introduced themselves and members of the audience were invited to ask them questions about their work and how to get involved.
Later, attendees were split into groups and practiced telling their stories, which was hailed as one of the number one ways for youth to have their voices not only listened to, but truly heard.
Shinn emphasized the importance of speaking up and telling your story.
"If you are at the capitol and talking about an issue that personally affects you, you are the expert," she says. "You know more about it than the person you're talking to, I guarantee it."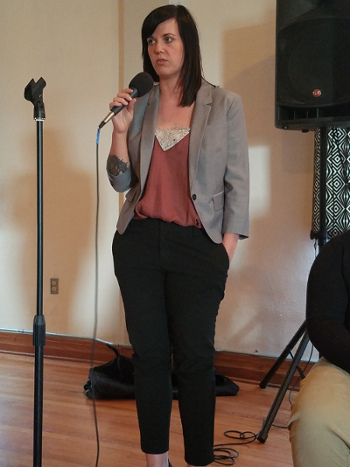 Witman echoed this in her statement. "We all have some sort of agency and power. It's all about finding that agency."
She went on to the importance of consistency in advocacy, quoting Ella Baker: "We who believe in freedom cannot rest until it comes."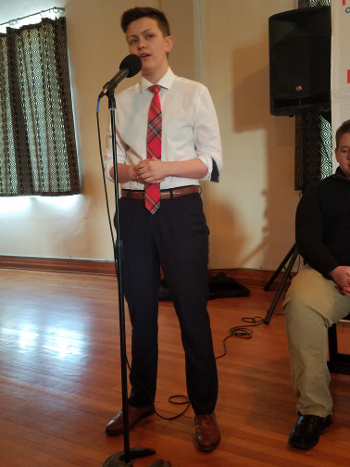 Advocacy does not come without discomfort, especially for youth.
"You have to get comfortable with being the youngest person in the room," says Wilder. His solution is to build credibility.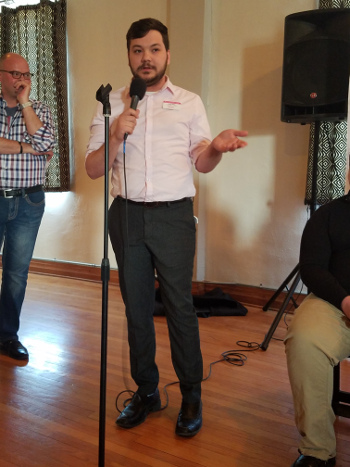 "One of the best ways of building credibility, especially with older people and people in organizations, is stepping up to the plate, meeting a need and following through."
Or as Kris Williams, director of Young Okies United, later put it, "Be consistent. Just show up."
With the nearly full house drawn in by this single town hall meeting, the LGBTQ community has plenty of hope in having their young activists be present. All we have to hope for now is the follow through.
Copyright 2017 The Gayly - March 24, 2017 @ 10:50 a.m.