Listen "Out" - Great music for October
by Jordan Redman
Guest Music Critic
Sam Smith is back with emotional new song Too Good at Goodbyes
The singer reveals his first new song since his 2015 Oscar winning Bond-hit, Writing's On the Wall.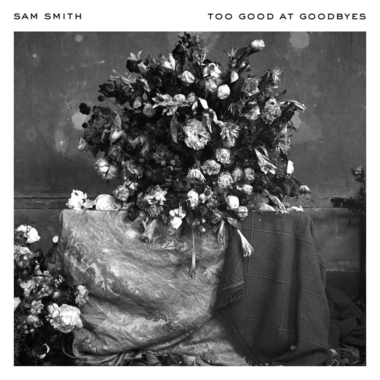 This catchy ballad is piano-led, accompanied by Smith's poignant lyrics. Too Good at Goodbyes expresses the singer's anguish as he leaves a toxic relationship.
"But every time you hurt me, the less that I cry/And every time you leave me, the quicker these tears dry," he sings, mournfully. The melancholy chorus is anchored by a gospel-style choir, which come together marvelously for the last line, "I'm way too good at goodbyes."
We've gotten used to Smith expressing his heartbreak through his music, but this track is more about the heart-hardening aftermath that follows.
The UK sensation has given up very few details about the upcoming album, being careful to keep fans in suspense.
The new album will be available in two versions, one with 10 tracks, the other with 14. The second will be released before Christmas.
Macklemore parts ways with Ryan Lewis; releases new album GEMINI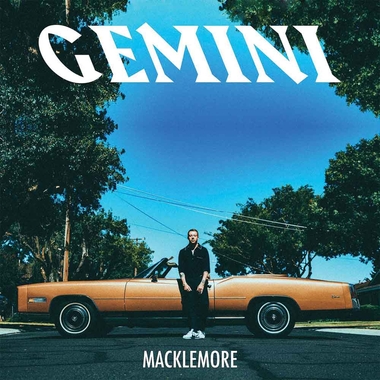 Seattle native, Macklemore, is bringing the heat with his new song Glorious featuring Skylar Grey. He and Ryan Lewis are no longer recording together, citing the need for "creative space."
The song tells a tale of overcoming obstacles and rising to the top. "You know I'm back like I never left/Another sprint, another step/Another day, another breath/Been chasing dreams, but I never slept," he boldly raps. "I got a new attitude and a lease on life/And some peace of mind/Seek and I find I can sleep when I die/Wanna piece of the pie, grab the keys to the ride," he declares before the choir-backed chorus.
This is the rapper's first solo LP in 12 years, much different than his stand-out hit Thrift Shop. This fast-paced song is an ode to a fresh start in life. The positive lyrics and references to overcoming previous failures combine delightfully with the rapper's outward expression of hope for the future.
GEMINI features artists such as Kesha, Offset, Lil Yachty and many more. The new album is available nation-wide on September 22.
Tove Lo is back with new enthralling song Disco Tits
Disco Tits is our first taste of the singer's fall album titled Blue Lips. The song has a unique throwback sound while maintaining the hypnotic Tove Lo vibe to which we've become accustomed.
"I'm sweatin' from head to toe/ I'm wet through all my clothes," she sings on the spellbinding chorus. "I'm fully charged, nipples are hard/ Ready to go." Tove Lo has expressed that the song is "about losing yourself with your newfound love. Naïve, excited, no consequences."
Blue Lips is a follow-up from the singer's 2016 album Lady Wood which was separated into two parts: Fairy Dust and Fire Fade . The pieces on Blue Lips will be titled Light Beams and Pitch Black. Together, the two albums account for the manic highs and lows of a failing relationship and the wild lust for life that follows.
The release date for Blue Lips has not yet been announced, though the singer has confirmed it will drop this fall.
Indie-Pop artist Wilder Daze makes a splash with upbeat LGBT+ anthem Tie-Dye
Wilder Daze's Tie-Dye is a bubbly tune that you can't help but move to. Partly inspired by the tragic events that took place at PULSE nightclub in 2016, the singer said, "I went into the studio the day after the Orlando shooting, and I started working on a song called Tie Dye that I wrote specifically for LGBTQ fans."
"Of course, it was completely tragic, but it made me feel proud to be a part of this community, and a voice in the community. I really hope that everybody stands together."
Tie-Dye is a nod to the LGBT+ community with an encouraging message to celebrate the diversity and individuality within.
This single is one of four of the released tracks from Wilder Daze's album Golden Hour, available for purchase everywhere.
Copyright The Gayly – October 13, 2017 @ 7:25 a.m. CDT.