Shaping Sound takes shape in Tulsa
Travis Wall and Break The Floor Productions are pleased to announce additional dates – including Tulsa, Okla. - in the 2017 national tour of the new show by America's hottest dance company, Travis Wall's Shaping Sound: After The Curtain has begun touring and will play eighteen cities, resuming in June with thirteen additional cities on the tour.
They'll take shape in Tulsa on Friday June 9, 8 p.m. at Chapman Music Hall, located in the Tulsa Performing Arts Center (TPAC).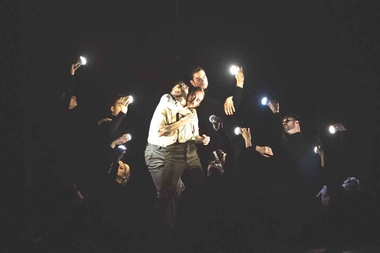 Shaping Sound was established in Los Angeles in 2012 with a focus on contemporary dance and choreographic artistry. Created by the 2015 Emmy Award winner (and six-time Emmy Award nominee) for Outstanding Choreography, Travis Wall, along with partners Nick Lazzarini, Teddy Forance and Kyle Robinson, the company is an evocative collaboration by diverse artists who describe themselves as 'visual musicians' i.e. their dance gives shape and form to sound.
Shaping Sound has impacted audiences with a unique fusion of jazz, modern and hip-hop choreography. The four young dancers broke into public awareness with the debut of their reality television series All The Right Moves on the Oxygen channel which followed them in their quest to launch the dance company.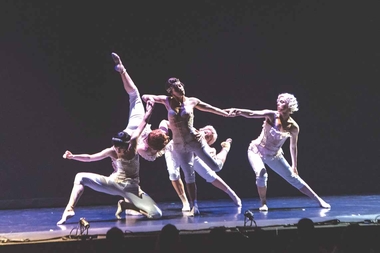 Since that time, they have been showcased on all of America's popular prime time dance, awards, entertainment and music shows, including: So You Think You Can Dance, Dancing With The Stars, Glee and The 2013 Prime Time Emmy Awards. They were featured in Carrie Underwood's Grammy Award-winning music video Something In The Water and they are frequent guests on The Ellen Show.
After The Curtain is the second show for the eclectic dance company, following on the heels of the spell-binding Dance Reimagined which toured North America for four years.
Conceived and choreographed by Travis Wall, After The Curtain tells the story of a man fighting to find his creative voice after the death of his one true love. Heart-wrenching, breath-taking and ultimately uplifting, this is one dance show that audiences will remember forever. Travis Wall will be dancing in the show throughout the tour schedule. He will be joined in various cities by his Shaping Sound co-founders Teddy Forance and Nick Lazzarini.
They'll hit the floor in Tulsa on Friday June 9, 8 p.m. at Chapman Music Hall, located in the Tulsa Performing Arts Center (TPAC). Tickets are $30-$70 and may be purchased by visiting www.shapingsoundco.com.
Copyright 2017 The Gayly – May 26, 2017 @ 12 p.m.