Democratic governors set to take on the bigger names in 2020 race
A handful of Democratic governors are wading into the early stages of the 2020 presidential contest.
Three governors -- Montana's Steve Bullock, Colorado's John Hickenlooper and Washington state's Jay Inslee -- each said in interviews at the National Governors Association summer meeting in New Mexico this week that they are considering 2020 runs.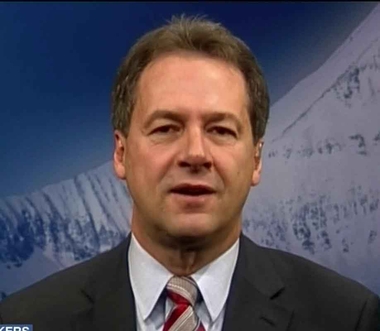 All three have already visited Iowa, the first state to vote during the caucus and primary season, once this year. Bullock said he will visit eastern Iowa next week to campaign for Democratic House and statewide candidates.
"I think I have an important voice in this conversation, both for the party and for the country," Bullock said. "I'm the only Democrat that got re-elected in a statewide race where the President won."
He said he is also planning a trip to Arkansas -- but he hasn't decided whether he'll run in 2020 and hasn't set a timeline.
Hickenlooper said he himself will decide "in the next month or so" whether to take proactive steps toward launching a presidential campaign -- including setting an early-state political travel schedule and launching a political action committee, which Bullock already has done.
Hickenlooper also said he has spoken with former senator and presidential candidate Gary Hart about a run.
"We haven't come to any conclusions," Hickenlooper said. "It is obviously a unique time in America, and one of the things that I do take pleasure in is going back over what we've done in Colorado -- what stuff has worked, what stuff hasn't worked -- and looking at where does that have a broader application? What are some of the lessons that would have, you know, bigger, more impact, on a broader scale?"
Inslee said he could visit Iowa, New Hampshire, South Carolina and Nevada -- the first four states to vote in the nominating process -- before the midterm elections.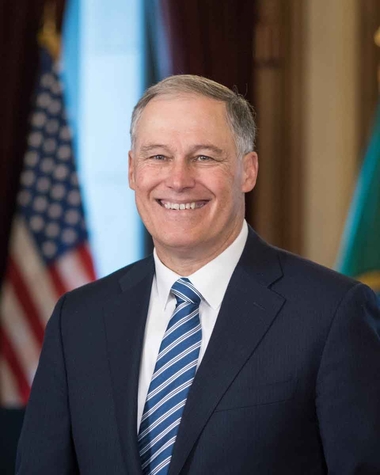 He has a reason to make those trips, though: He is chairman of the Democratic Governors Association, and those states each have competitive races this fall.
Inslee said he hasn't made a decision about 2020 and will wait until after November's midterm elections to make up his mind but that he "will be committed to making sure that we have a candidate" that pushes "a clean energy jobs and a clean air message that is central and the very front burner of our message to the American people."
Two Democratic former governors -- Massachusetts' Deval Patrick and Virginia's Terry McAuliffe -- are also considering 2020 runs.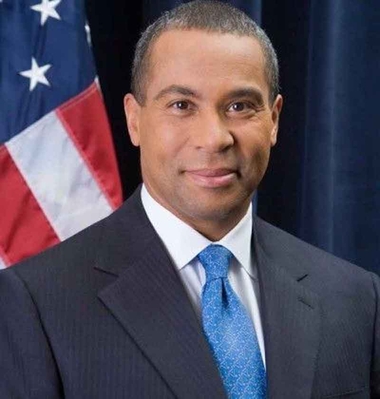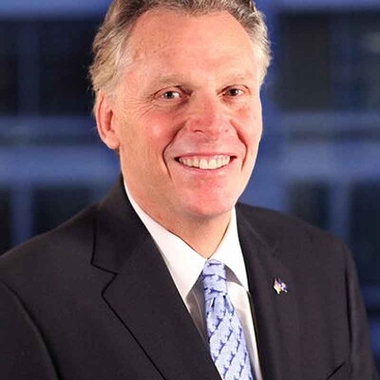 For all five politicians, winning the nomination is a long shot. All are men and all but Patrick are white at a time when Democratic primary voters have valued diversity and overwhelmingly favored female candidates. And they are likely to be up against much better-known foes, with former Vice President Joe Biden, Vermont's Sen. Bernie Sanders, Massachusetts' Sen. Elizabeth Warren and California's Sen. Kamala Harris among the national figures taking steps toward presidential runs.
Still, the governors think they have a compelling case to make: While other Democratic leaders were in Washington criticizing President Donald Trump, they've enacted agendas designed to forcefully counter him on issues like climate change and health care.
"I think that, with conviction, Democrats have to say that this isn't what America stands for when that's the case," Bullock said. "But I think it's also recognizing that it's not enough just to be against him. We've got to be talking about how a whole lot of folks aren't getting ahead. We've got to be talking about how it's a broken economy."
Hickenlooper had harsh words for Trump over his administration's hard-line approach to immigration that led to family separations and his approach to Russia and its leader, Vladimir Putin.
Hickenlooper said seeing video of Trump deferring to Putin at a news conference Monday "made my blood boil."
"We've just gone from an episode of clinical child abuse, and now we decide that we're going to throw our lot in with what most people think is our most dangerous enemy," Hickenlooper said. "Who's writing this script?"
By Eric Bradner, CNN. The-CNN-Wire™ & © 2018 Cable News Network, Inc., a Time Warner Company. All rights reserved.
The Gayly – July 21, 2018 @ 1 p.m. CDT.