Drag: An Oklahoma staple? That's right, honey!
Miss Gay Oklahoma America event at Angles this month
by Kevin Jones
Contributing Writer
The last thing most people would think of "what's in Oklahoma?" would be men dressing up as women in fabulous costumes with expensive shoes and originally choreographed musical numbers. However, for many of us in the LGBT+ community Drag Queens and their performances are an escape, in whichever venue it may be, that place immediately becomes safe; a place of solidarity.
In fact, Oklahoma has a long running and beautiful drag community that has long been putting smiles on our faces and laughs in our hearts. In the past it was cloaked and hidden, a secret gem, now we want everyone to know what Oklahoma brings to the Drag table.
On July 28 and 29 at Angles Club on NW 39th street here in Oklahoma City the state preliminary pageant Miss Gay Oklahoma America which began in 1978 will decide who moves onto the national Miss Gay America Pageant the original (1972) and longest running pageant of its kind.
The current Miss Gay Oklahoma America Carmen Deveraux, pictured below, who has previously been a Miss Gay Oklahoma USofA Newcomer in 2010 (emeritus) and Miss Wreck Room in 2007, won the state preliminary and the title of Miss Gay Oklahoma America in 2015. Deveraux will be honored, and Miss Gay Oklahoma America 2016 will be crowned.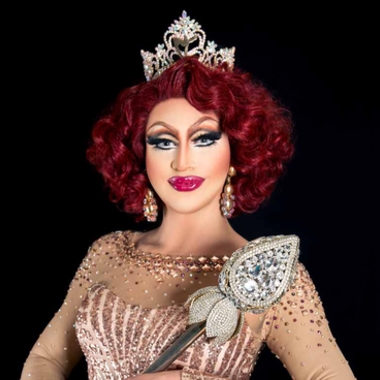 Deveraux, said, "[Drag] is a craft, that you are constantly perfecting, and I am a firm believer that when you feel like you are the best of the best, and when you feel like you cannot learn anything else, it's probably time to hang it up." She also shared a story about arriving at a place where she could do drag at a professional level, full time and how years leading up to that came full circle for her recently.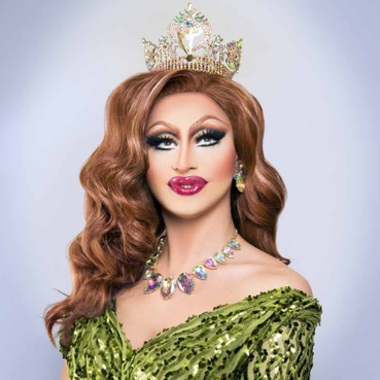 "You know when you're a high scho­ol freshmen, you have to write down where you see yourself in 20 years or 10 years whatever that time is, what would you like to do and what do you see yourself doing? At that time, I had not started doing drag or really even knew what it was, but I wrote down I want to be a fashion designer and want do all of this, and you know I didn't really expect I could do it, but it was you know what I wrote down.
"I actually found that piece of paper from that day a few years ago and I thought "oh my god" I am doing everything that I said that I would be doing, it was very inspiring, and it gave me the extra push to do all that I do."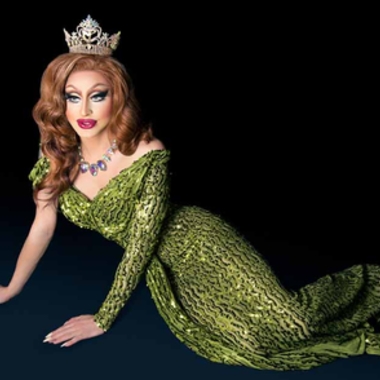 Deveraux also shared passionately what drag is to her, "it's such a close knit community, it is like a family, I think especially being drag queens, a lot of us have been shunned from families or groups of friends, or lovers and you come back to people who you can relate to and it makes our bond stronger."
The theme for the Miss Gay Oklahoma America pageant this year is Bollywood Nights and the contestants are judged in five categories: Male Interview, Solo Talent, Evening Gown, On-stage interview, and another Talent selection.
Angles is located at 2117 NW 39th St Oklahoma City, OK 73112. The night is guaranteed to excite your senses as these professional female impersonators wow the judges with amazing performances.
The winner of the evening will move on to the Miss Gay America pageant 2017 which will be held in Memphis, Tennessee on October 5-9 next year.
For more information on the Miss Gay Oklahoma America Pageant see their website www.missgayoklahoma.com.
Copyright, The Gayly. 7/17/2016 @ 4:22 p.m.