The EJAF, ETAF and Aileen Getty Foundation announce new series of collaborative grants toward ending AIDS in the Southern U.S.
NEW YORK – The Elton John AIDS Foundation (EJAF) today announced an expanded series of grants aimed at ending the AIDS epidemic in the Southern United States—in particular, its disproportionate impact on young people and communities of color.
This new effort—the fourth round of annual grants made jointly with The Elizabeth Taylor AIDS Foundation (ETAF) —features an additional coalition partner, the Aileen Getty Foundation. Aileen Getty, a pioneering philanthropist whose generosity is motivated by her own experience living with HIV, brings to the partnership a passion for comprehensive, empathetic advocacy to address HIV/AIDS, addiction, mental health challenges, and homelessness.
Getty's support expands the total financial heft of this partnership by a third to include four new grantees, delivering a total of $625,000 in resources to 12 organizations. The closely-aligned missions of EJAF, The Elizabeth Taylor AIDS Foundation, and the Aileen Getty Foundation make the collaboration a natural one and sharpen the partnership's philanthropic focus on communities most in need.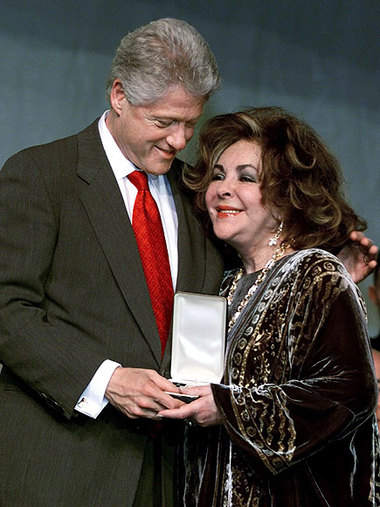 "We're thrilled to have the Aileen Getty Foundation join our existing partners at The Elizabeth Taylor AIDS Foundation, making this one of the largest philanthropic partnerships addressing AIDS in the Southern United States," said EJAF Chairman David Furnish. "By bringing particular focus on the needs and aspirations of young people and communities of color, and by delivering support to community-rooted organizations that have been engaging the epidemic for years, this partnership has incredible potential to reduce transmissions, improve quality of life, and speed the South's progress toward an AIDS-free generation."
12 organizations across the region will receive $625,000 in support to address the epidemic through advocacy and wide-ranging services
The grant series supports projects that include:
A welcoming, affirming, and safe center for LGBTQ youth in Birmingham, AL;
Comprehensive and LGBTQ-inclusive youth wellness services in Corpus Christie, TX;
Support and expansion of the Georgia HIV Advocacy Network, including a Youth HIV Advisers Program in Atlanta, GA;
HIV-specific services, including pre- and post-exposure prophylaxis education, in Memphis, TN;
Inclusive services to help redirect at-risk individuals from the criminal justice system toward transformative services, educational opportunities, and employment in East Point, GA;
A symposium for communities of color to help lower barriers to care and reduce HIV transmission in Memphis, TN;
Expanded efforts to promote pre-exposure prophylaxis across urban and rural areas in Columbia, SC.
Expanded mobilization and advocacy programs for LGBTQ youth of color in Atlanta, GA;
Targeted efforts to promote testing and treatment for twelve Oklahoma City zip codes with the highest number of HIV cases in the past decade in Midwest City, OK;
Free HIV testing services and training and support for the broader public in Selma, AL;
Expanded mentoring for vulnerable sexual and gender minority individuals in the child welfare and juvenile justice systems in Escambia County, FL.
Support for full-time staff serving hundreds of individuals living with HIV every year as well as people at high risk of infection in Miami, FL.
"Throughout my life, I've tried to bring empathy and a sense of community to these issues where they're needed most," said Aileen Getty, founder of the Aileen Getty Foundation. "By joining together with these two deeply compassionate organizations, we're strengthening our efforts to spread kindness, hope, and action in a region that has too often been neglected."
"ETAF is once again extremely honored and humbled to be on the forefront of a transformative HIV response in the U.S. south in concert with Elizabeth Taylor's dear friend, Elton John, and family member, Aileen Getty. Elizabeth worked side-by-side with both individuals in the early days of the epidemic," said Joel Goldman Managing Director of the Elizabeth Taylor AIDS Foundation (ETAF). "Through this important work, we will continue to prioritize the most vulnerable, and address the intersecting barriers to health that these populations face with comprehensive, compassionate programming."
The Gayly. April 9, 2018. 10:00 a.m. CST.