Mr. Gay America: A fierce competition with fierce judges
by Robin Dorner
Editor in Chief
In July, ten contestants competed St. Louis for Mr. Gay America titled, Reign: Battle of Excellence.
The fierce judges for the contest were: Antonio Edwards - All American Gent 2019, Jonathan George – Mr. Gay America 1997, Dominique Sanchez - Miss Gay America 2003, Jessica Jade - Miss Gay America 2014 and Danielle Hunter - Entertainer of the Year, F.I. 2018.
The categories for Mr. Gay America are Male Interview, Presentation, Red Carpet Runway and Talent. The top five go on to On-Stage Question.
The Gayly spoke to Mr. Gay Oklahoma America 2019, Ryan Jackson, who said he felt his strongest part of the competition was Talent, and his weakest was Red Carpet Runway.
"I love being my true goofy self, so I think I do well in Talent," he said. "I would probably say my weakest is Red Carpet Runway because it's formal wear and personally, I don't like the way a tux looks on me."
He was most nervous about disappointing friends and family, as well as fans and supporters. "But with their love and encouragement, I know that won't happen," he said.
Jackson said he was consistent, but he didn't think his bank account wasn't big enough!
"Some of the contestants spend easily $10,000," said Jackson. "I've even heard of some folks spending about $20-30,000+."
Jackson said he spent about $3,500.
"Long term, I want to be involved with community organizations, especially the LGBTQ+ youth," Jackson said. "They need a role model and spokesperson they can look up to and aspire to be, no matter how 'gay' a person is."
He said he also wants to work with the National Suicide Prevention Organization.
"As someone who has dealt with depression and suicide attempts, I want to reach out and let people know that even a 'celebrity' can still be human and deal with life issues," said Jackson. "It's okay; I get you wholeheartedly."
Jackson said he is proud of himself and what he has done and accomplished.
"Whether I am the winner or come in last place, I will carry myself back to OKC proud of myself and then get ready for my stepdown."
Jackson did not place for the National Title. The winner, who forever holds the title of Mr. Gay America 2020, is Simba R. Hall from Las Vegas. His preliminary title was Mr. Gay Midwest America 2019.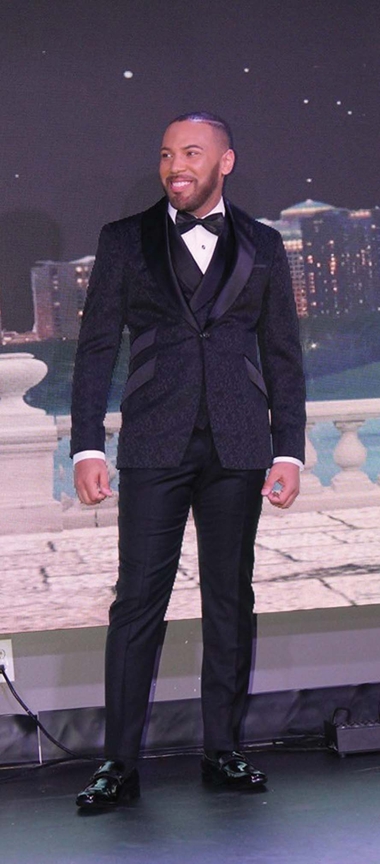 Jackson crowned the new Mr. Gay Oklahoma America 2020, King Lalo York, on July 26th in Oklahoma City.
For more information about Mr. Gay America, visit www.mrgayamerica.net.
Copyright The Gayly. 7/31/2019 @ 7:01 a.m. CST.