Texas Senate risks loss of up to $5.5 billion a year
By Rob Howard
Associate Editor
Despite months of mounting opposition, despite the specter of Texas losing over $3.3 billion per year, despite ten hours of testimony opposing Senate Bill 3, the Texas 'bathroom bill', the Senate State Affairs Committee voted 8-1 to approve the bill and pass it to the full Senate for consideration.
A study prepared by the Perryman Group for the San Antonio Area Tourism Council released in April estimated that the loss for Texas as a whole due to reductions in travel and tourism activity would result in a "gross product loss" of over $3.3 billion per year, as well as the loss of over 35,600 real-time equivalent jobs.
Looking to the future the study said, "these losses could be expected to rise to over $5.5 billion per year, almost 59,600 jobs and $285.2 million in lost State revenue."
For San Antonio metropolitan statistical area, the impact would be $411.8 million a year, and the loss of almost 4,650 jobs.
Senate Bill 3 (SB3) was authored by GOP state Sen. Lois Kolkhorst. The bill as introduced says, "Each multiple-occupancy restroom, shower, and changing facility of a political subdivision, including a public school district, or an open-enrollment charter school must be designated for and used only by persons of the same sex as stated on a person's birth certificate."
In addition, it would prohibit "a political subdivision, including a public school district, or an open-enrollment charter school" from adopting any measure which regulates, "(1) access to multiple-occupancy restrooms, showers, or changing facilities; or (2) participation in athletic activities."
Dallas county, and the cities of Austin, Dallas, Fort Worth, Plano and San Antonio along with eight other cities have enacted protections for both sexual orientation and gender identity.
At the committee hearing, Sen. Kolkhorst said, "We're here today because Texas has a tradition of taking care of these issues and not being dictated to by the federal government…."
In addition, she said that the legislation was meant to find a balance "between the right to declare your gender and the right of a parent to protect your child," according to the Texas Tribune'swebsite.
"'If the purpose of the bill is to protect women … why do women need this protection only in public school facilities and open-enrollment charter schools facilities like that and not in private business buildings or the state's public buildings?' state Sen. Judith Zaffirini, D-Laredo, asked Kolkhorst."
She responded that Texas lawmakers "tend to allow them their free enterprise and they can do as they wish.
Businesses across Texas and the entire country, including giants such as Apple and IBM, have condemned the bill and the potential negative impact on the state.
"Sen. José Rodríguez, D-El Paso, argued that Title IX, which prohibits sex-based discrimination in schools, has evolved over the years 'to include protections for transgender people as well,' citing the interpretations of several federal appellate courts. The issue is likely to make it to the U.S. Supreme Court, he argued.
"'This is the civil rights issue of our time,' Rodríguez said."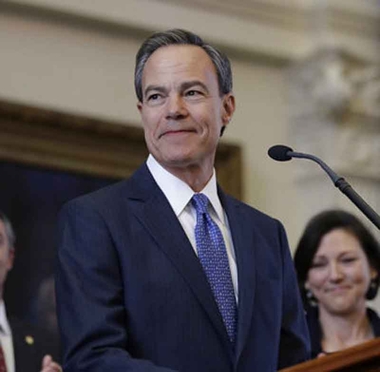 The measure moves on to the full Senate for a vote this week. It is expected to pass overwhelmingly. It will then go to the state House of Representatives, where its passage is more in doubt. House Speaker Joe Straus opposed the bill during the regular session of the legislature.
Copyright 2017 The Gayly – July 23, 2017 @ 1:45 p.m. CDT.